The best way to cool off in the hot summer sun is with an ice cold margarita. The classic margarita is both delicious and refreshing.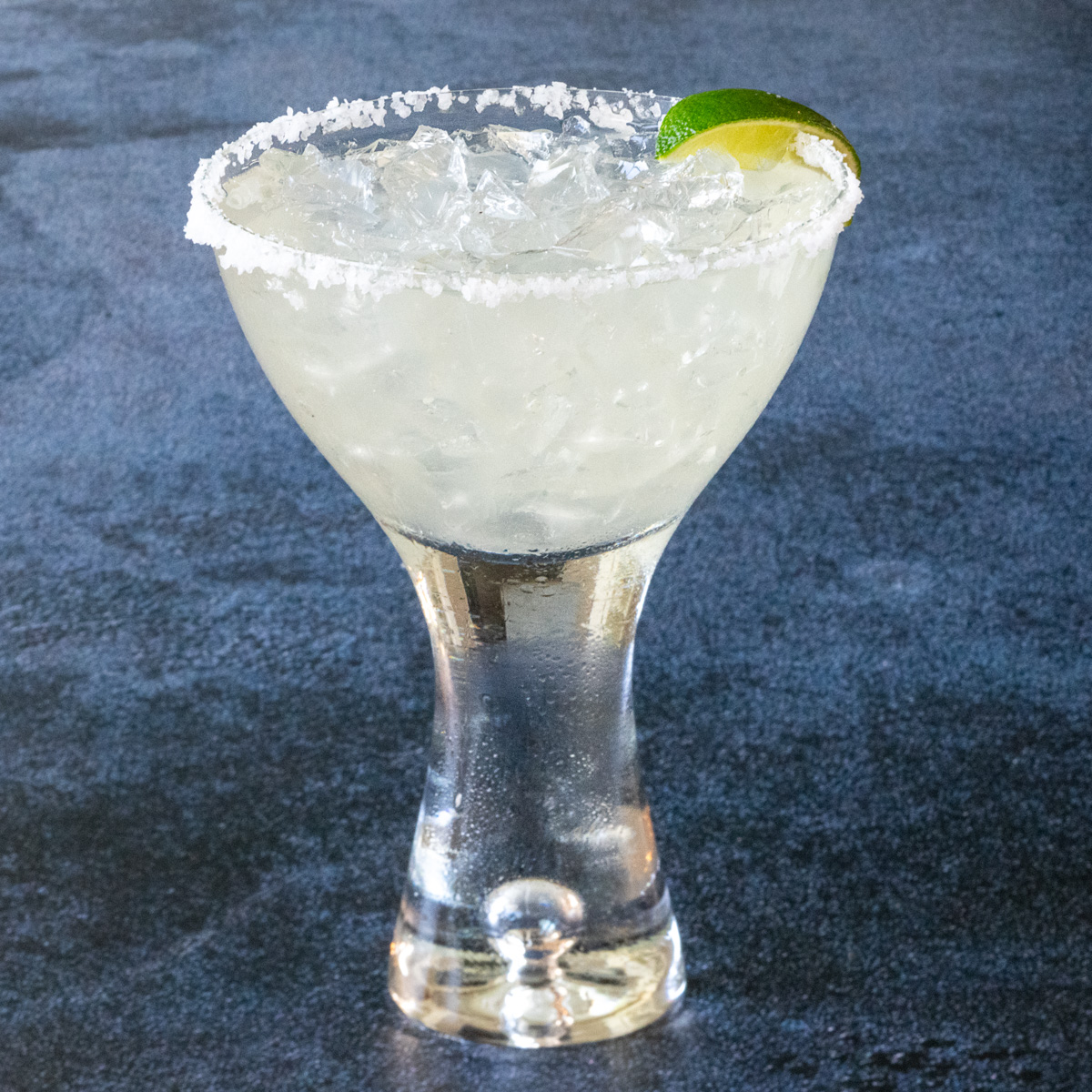 Personally, I prefer a margarita on the rocks. Frozen margaritas are also good, I just prefer to avoid the inevitable brain freeze that comes with them. If you prefer a frozen margarita, just follow the recipe below and put everything in a blender with some ice.
Jump to:
What's in a Margarita?
The classic margarita is made with just a few simple ingredients. They are:
Tequila - Good tequila makes a good margarita. Expensive tequila will not make a margarita any better.
Orange Liqueur - Triple Sec or Cointreau work well.
Fresh Squeezed Lime Juice - This is the most important ingredient because nothing will ruin a margarita faster than bottled lime juice.
Simple Syrup - A little simple syrup goes a long way to rounding out the flavors, and it's simple to make.
Ice - Small cubes or crushed.
Margarita Salt - Margarita salt is a bit coarse resulting in the perfect amount of salt on the rim of the glass.
See recipe card for quantities.
What Type of Tequila Makes the Best Margarita?
There are three basic types of tequila available: silver; reposado and anejo. The difference is how long they are aged, which affects the color and the price. Silver tequila is clear, generally not aged and is typically the least expensive of the three. Reposado is usually golden in color, is aged a few months and is more expensive. Anejo is more amber in color, is aged about a year and is the most expensive.
My preference is to use good silver tequila or, now and then, a good reposado tequila. Anejo is just too expensive to use for a margarita and it changes the color of the drink making it darker and somewhat unappealing. Save anejo for sipping.
Equipment
A few pieces of "bar" equipment make the process of making margaritas a bit easier.
Jigger - A double sided bar jigger with markings inside for .5 ounce, .75 ounce and 1.0 ounce.
Juicer - Limes are hard to squeeze. A good hand-held juicer is helpful.
Shaker Set - This is a set of two cups, generally made of stainless steel, one slightly smaller than the other. Simply place all of the ingredients and ice in the larger cup, gently fit the mouth of the smaller cup into the mouth of the larger cup and shake.
Strainer - A bar strainer fits inside the large shaker set cup and holds back the ice when pouring the margarita.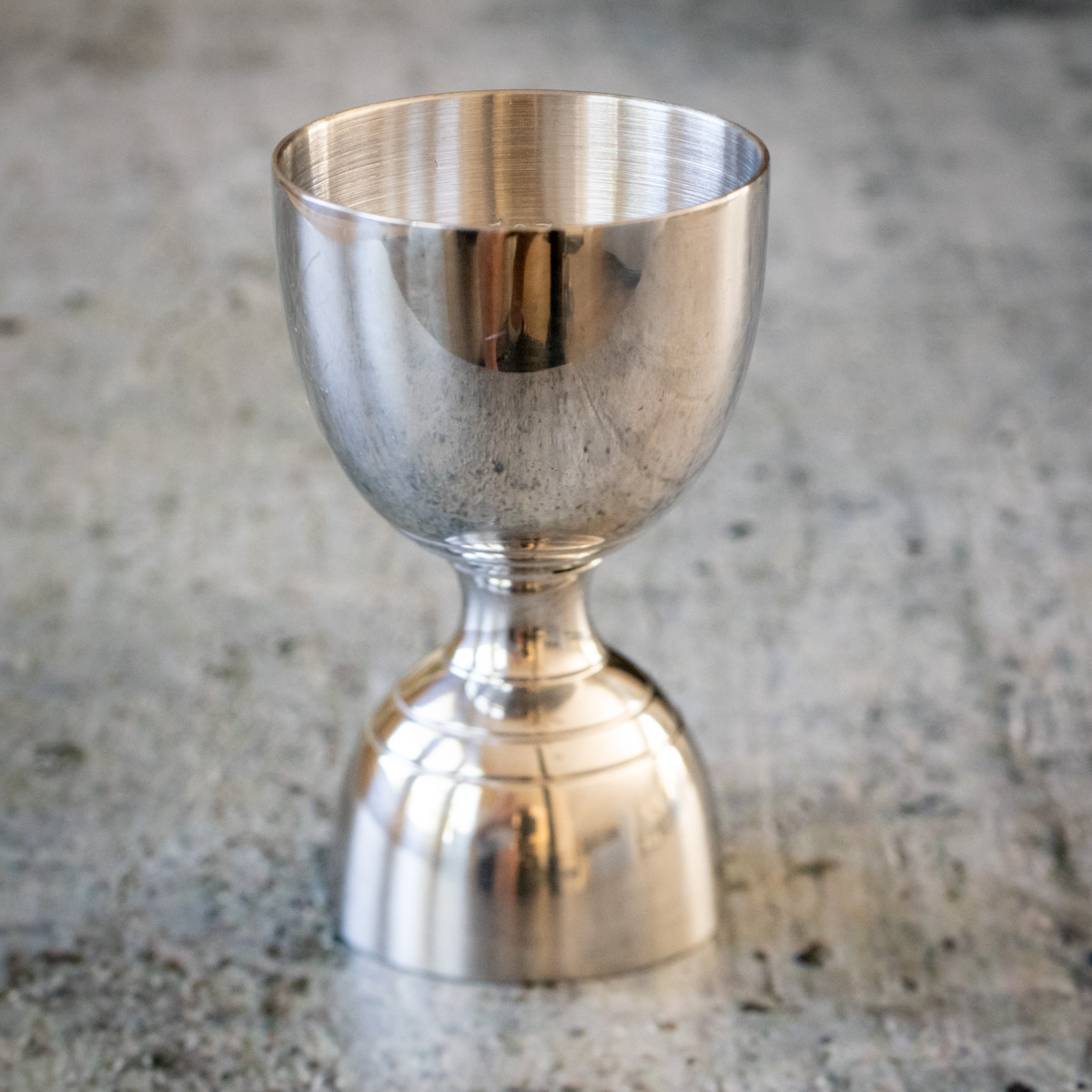 A jigger with internal markings.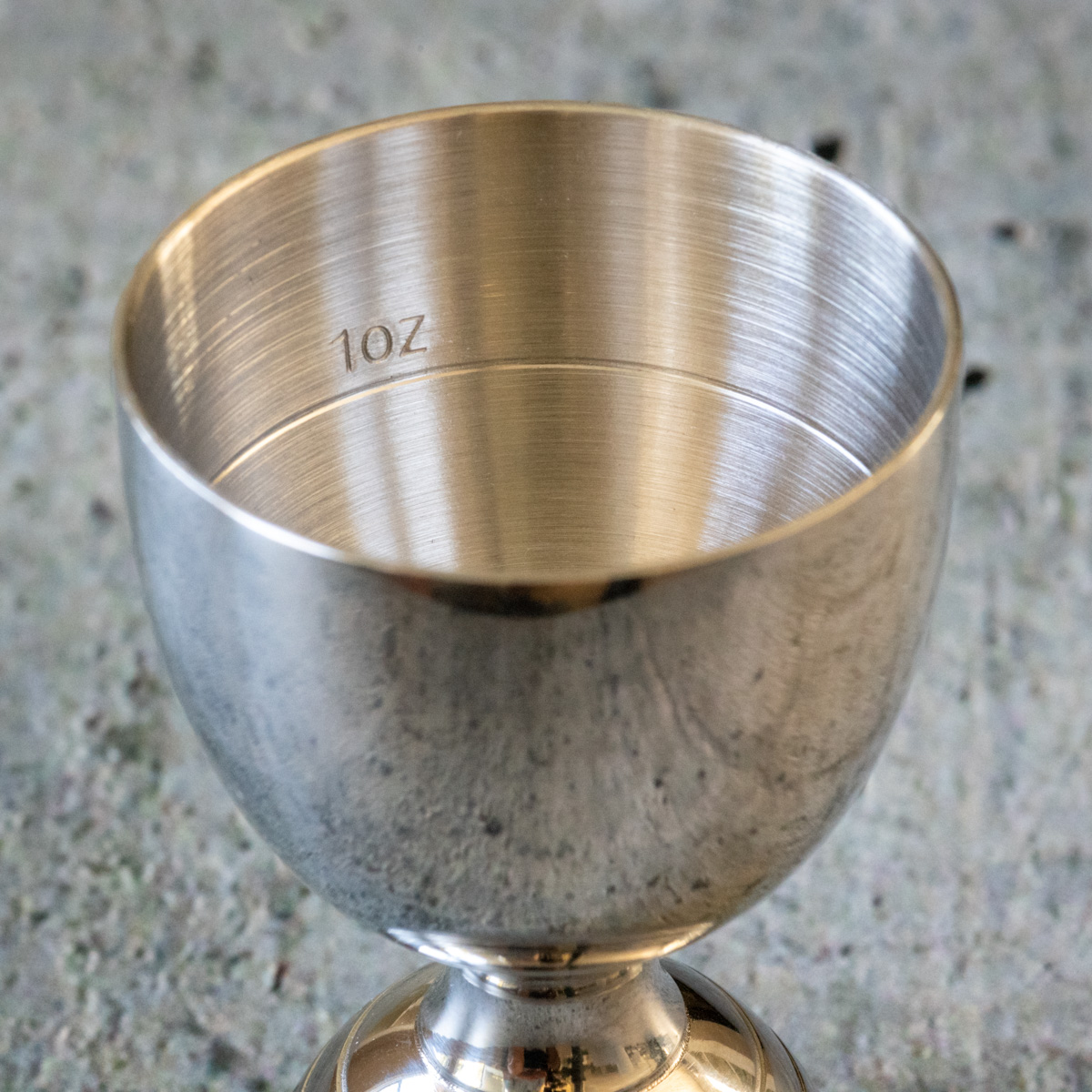 The line half way up the middle of the large end is 1 ounce. The top is 2 ounces.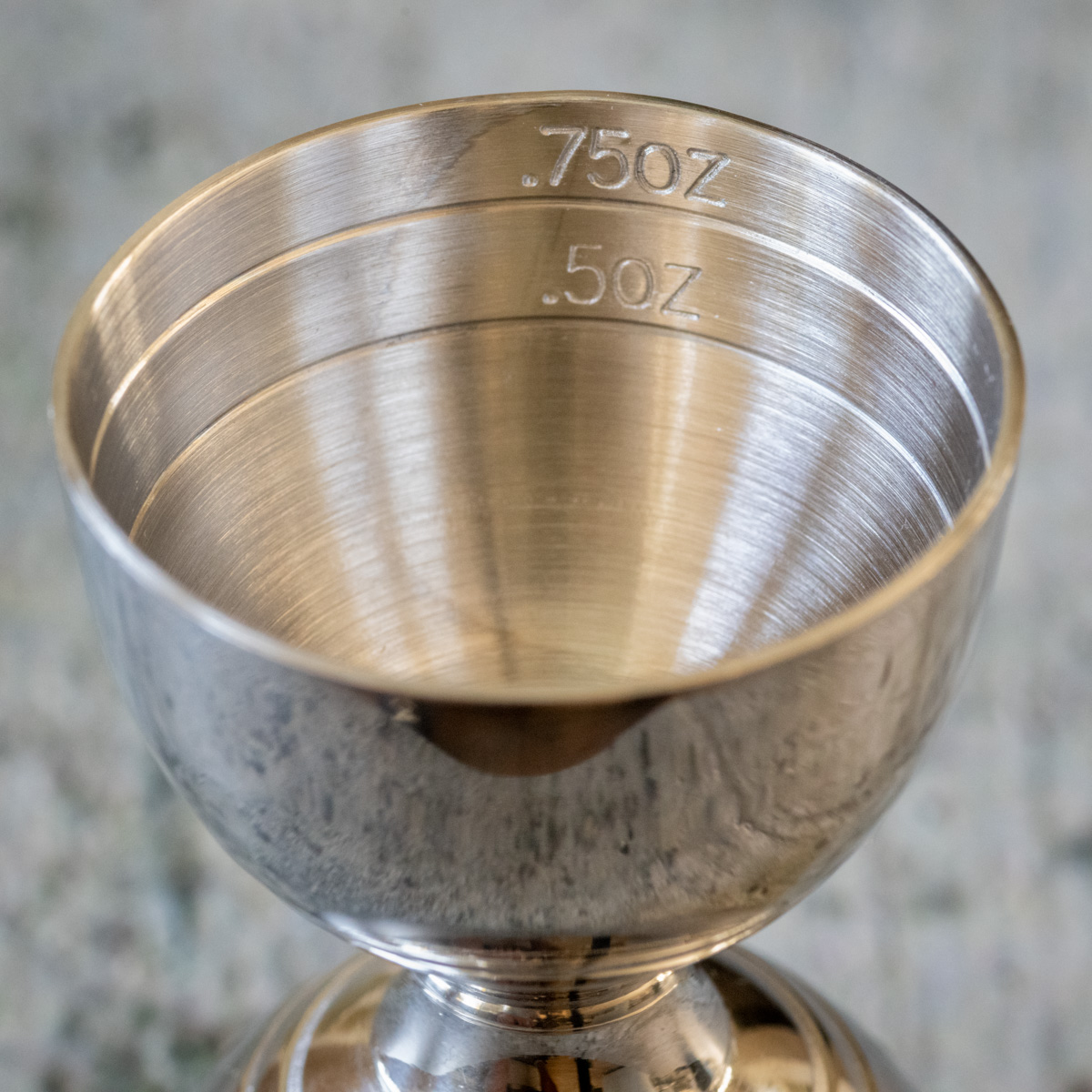 The small end has internal markings at .5 and .75 ounce.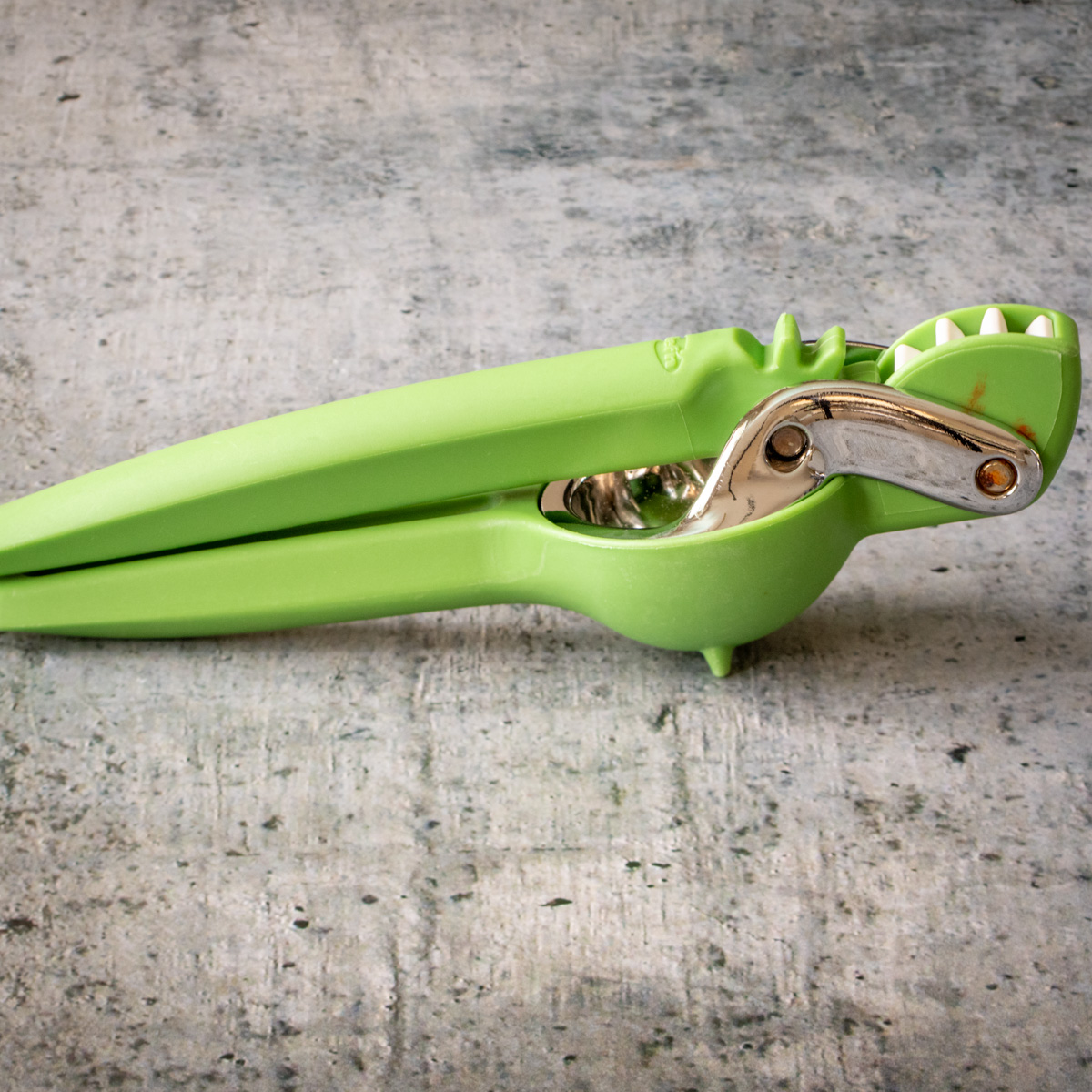 A hand juicer sized for squeezing limes.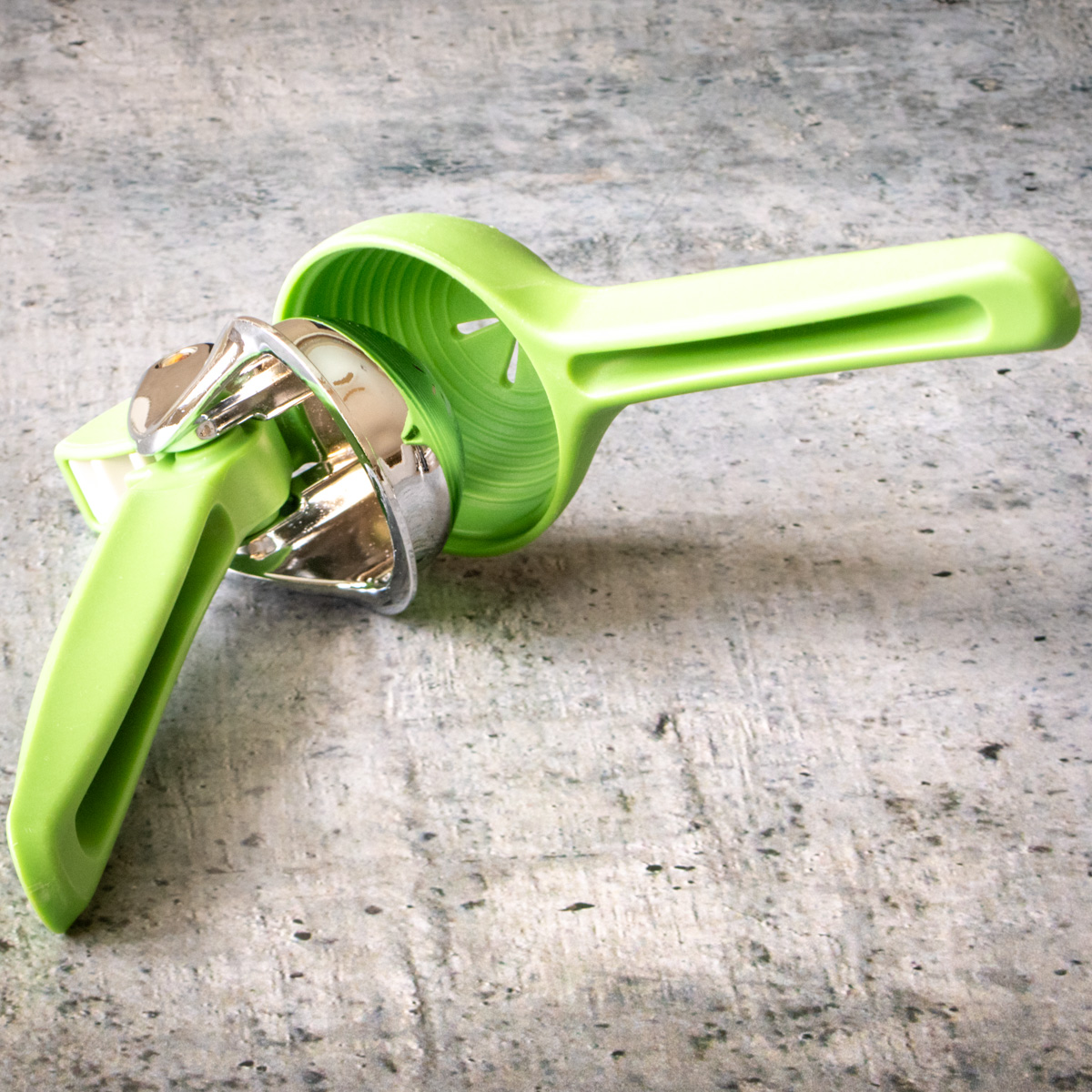 The juicer opens to accept limes that have been cut in half.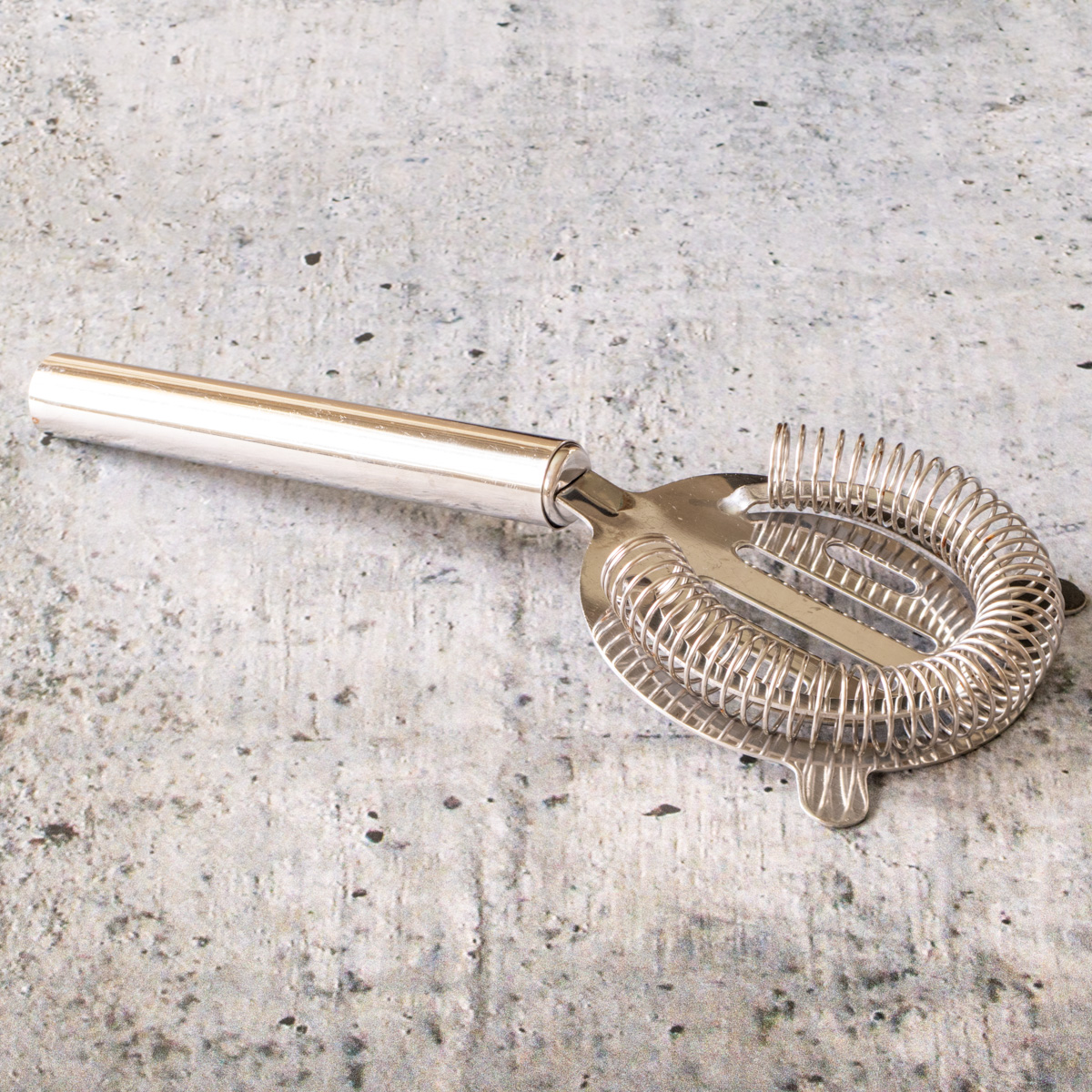 A stainless steel bar strainer.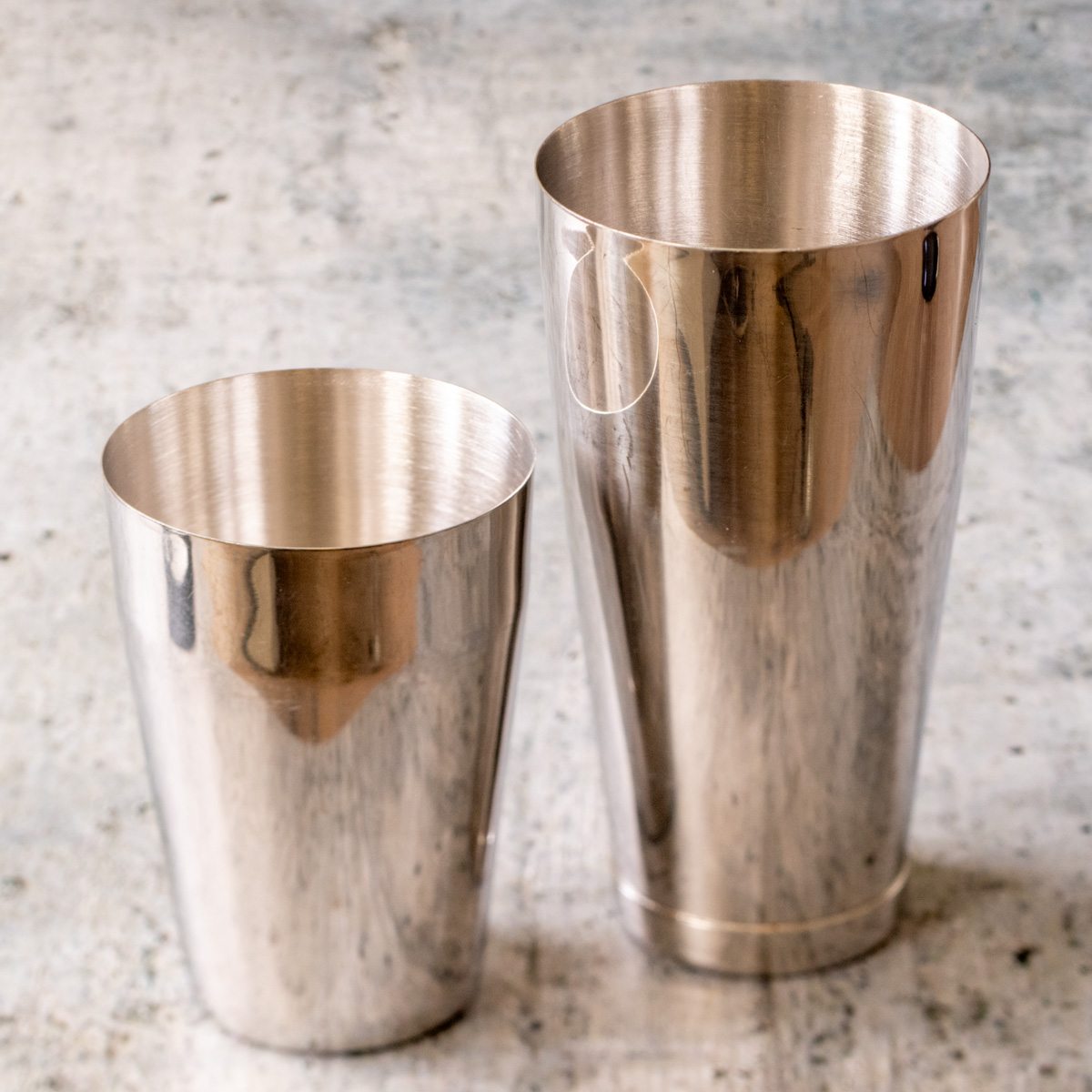 A stainless steel shaker set.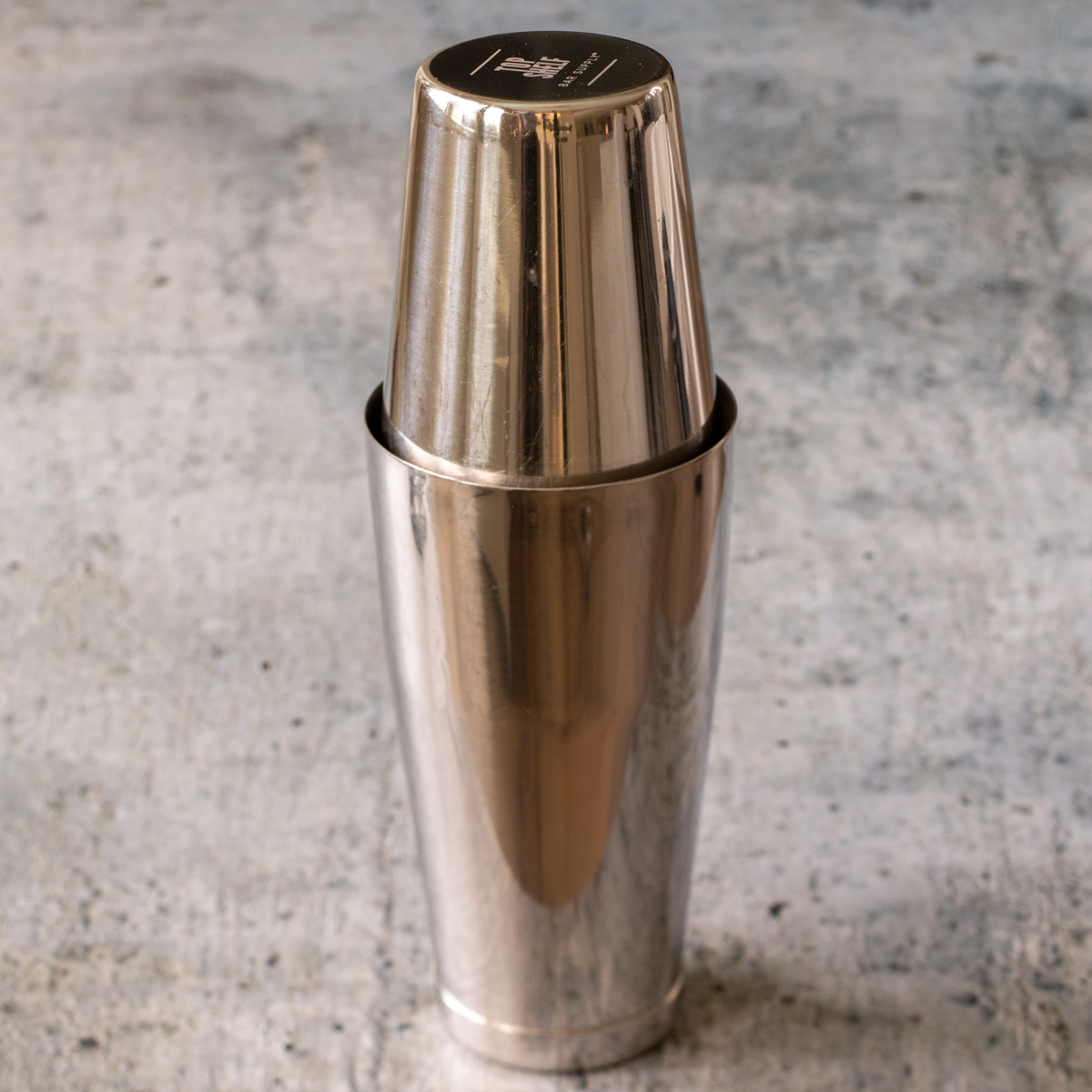 The small cup fits inside the large cup allowing the margarita to be shaken.
Substitutions
Prefer a skinny margarita without the simple syrup? Try making a skinny margarita. Just replace the simple syrup with light agave syrup.
How to Make Simple Syrup
If you can boil water, you can make simple syrup. Heat one cup of water in a saucepan until it boils. Add one cup of granulated sugar to the boiling water and stir until dissolved. Let it cool completely before using in a margarita. Store in a mason jar in the refrigerator for up to two weeks.
Top tip
A margarita on the rocks is best shaken, not stirred. Invest in a quality bar shaker set. Also, use only fresh squeezed lime juice. It makes a big difference.
Variations
Try these other refreshing margaritas:
Pairing
These are my favorite dishes to serve with a great margarita: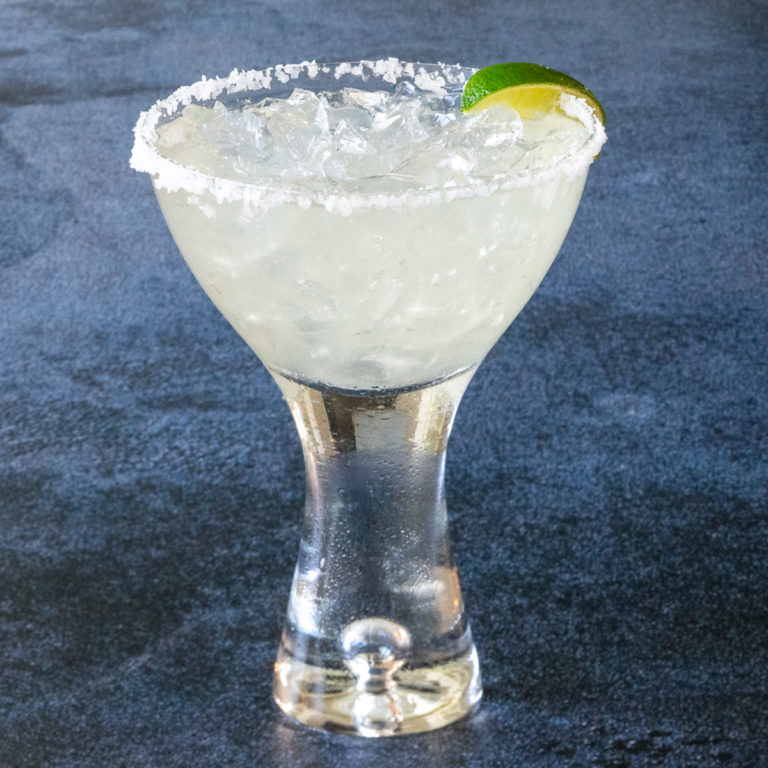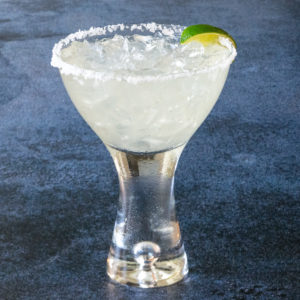 Classic Margarita on the Rocks Recipe
There is something incredibly refreshing about a classic margarita on the rocks.
Ingredients
1.5

ounces

tequila

silver tequila works best

1

ounce

triple sec

.75

ounce

lime juice

freshly squeezed

.5

ounce

simple syrup

recipe below
Instructions
Dip the rim of a margarita glass in lime juice then margarita salt. Hold the glass upside down for 15 seconds for the salt to set. Fill the glass with ice.

Mix all ingredients in a cocktail shaker over ice. Strain into the ice-filled glass.
Simple Syrup
Mix water and sugar together in a small saucepan. Bring to a boil and stir until the sugar dissolves. Allow it to cool completely. Place in a squeeze bottle or mason jar and refrigerate. Keeps 7 days.
Nutrition
Serving:
1
g
Calories:
229
kcal
Carbohydrates:
21
g
Protein:
0.1
g
Fat:
0.1
g
Saturated Fat:
0.03
g
Polyunsaturated Fat:
0.03
g
Monounsaturated Fat:
0.01
g
Sodium:
11
mg
Potassium:
43
mg
Fiber:
0.1
g
Sugar:
20
g
Vitamin A:
11
IU
Vitamin C:
6
mg
Calcium:
5
mg
Iron:
1
mg