There is something incredibly satisfying about biting into a light and perfectly crisp Belgian waffle. Its golden-brown exterior, delightful crunch, and tender, fluffy interior is hard to resist. Whether you like them smothered in maple syrup, topped with fresh fruit or served plain with whipped cream, it's no wonder why this breakfast classic is a special treat. In this post, we will show you how to create this breakfast delight in your kitchen.
There are a few secrets to making the best Belgian waffles. One is to find a high-quality nonstick waffle iron with large deep pockets that can get up to 375° F. I have owned quite a few waffle irons and my preference is an inexpensive commercial Belgian waffle iron that flips over to evenly spread the batter. More on that later.
The shape of the waffle iron doesn't matter at all. I was hung up on having square waffles for many years and then found a round waffle maker that flips over. Notice that the horizontal seem is right down the middle of the waffle. That is important because it means that one half of the batter is in each half of the waffle iron and that means even heating and cooking. You will find consumer grade waffle irons that have a deep bottom waffle grid but a very shallow upper grid. They just don't cook the same. Get the right tool for the job and buy an entry level commercial Belgian waffle iron. It is well worth it!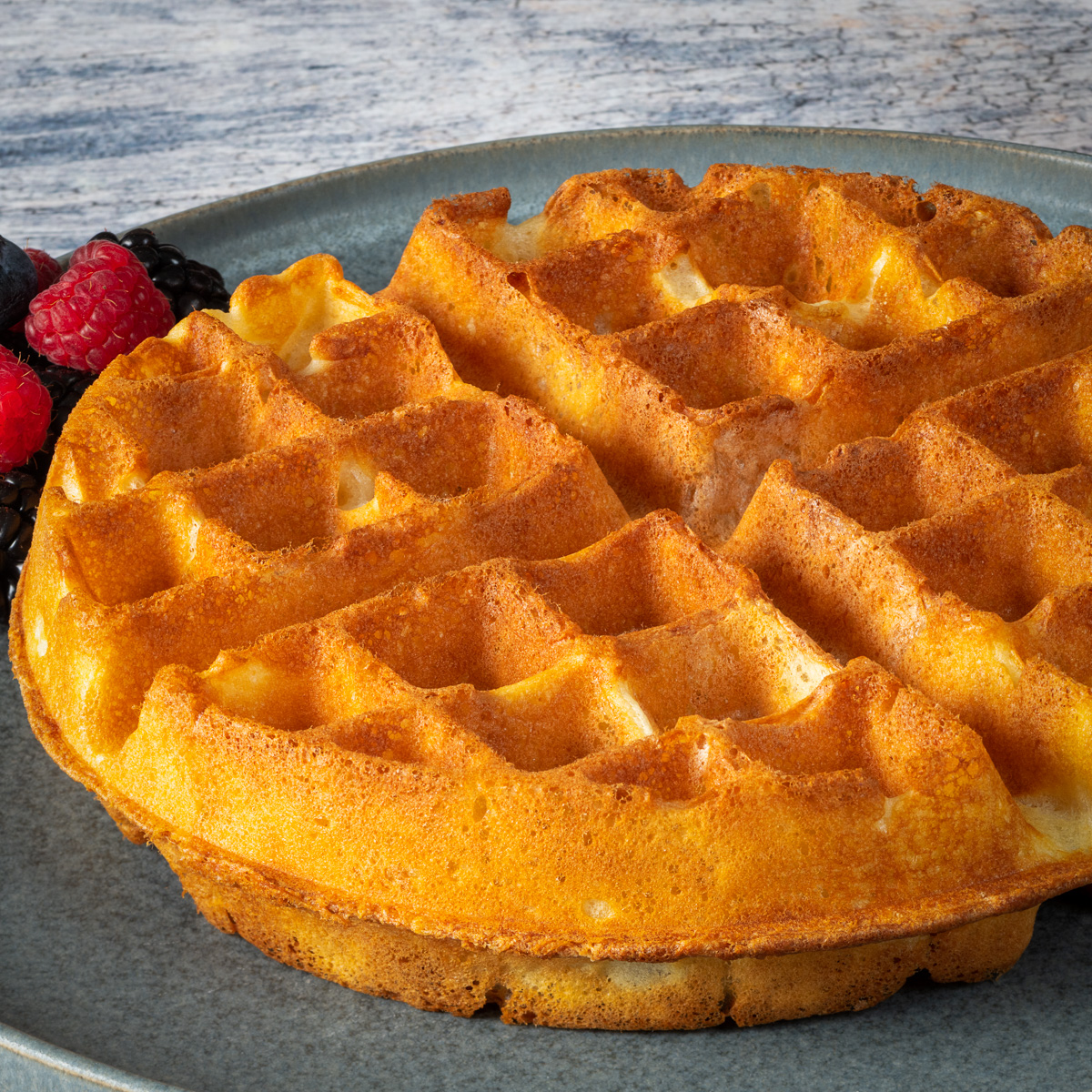 The other secret to making the best Belgian waffles is to separate the eggs and whip the egg whites. The whipped egg whites are then folded into the prepared batter just before baking. That creates a waffle that is light and fluffy inside but crispy outside.
This recipe was inspired by my love for all things breakfast. Check out my other recipes for Decadent French Toast, Chorizo Breakfast Tacos, Homemade Breakfast Sausage, Homemade Applewood Smoked Bacon, Homemade Canadian Bacon and Brisket Breakfast Tacos.
Jump to:
Ingredients
All-purpose flour
Baking powder
Kosher salt
Eggs
Milk
Canola oil
Vanilla extract
See recipe card for quantities.
Choosing the Right Waffle Iron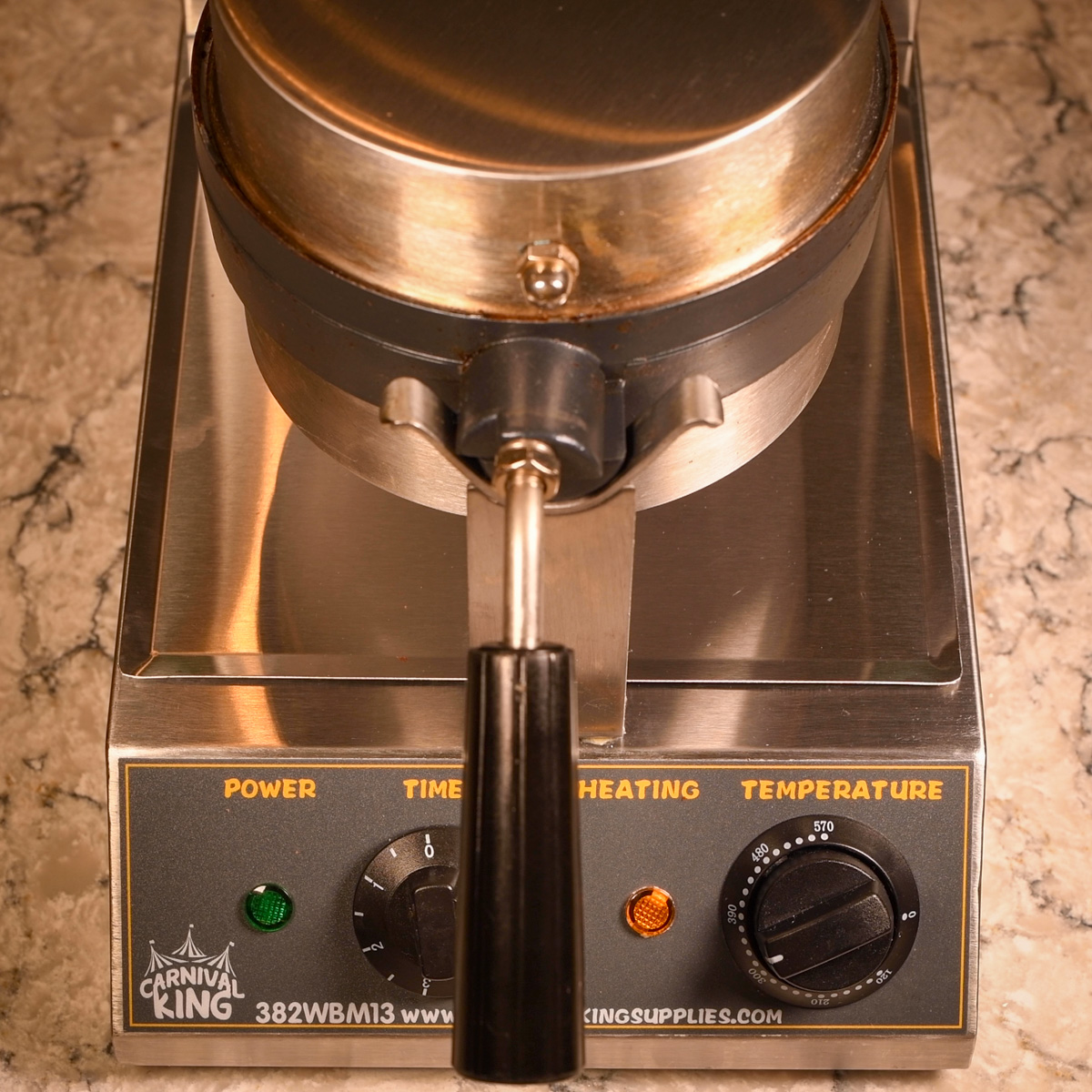 This Carnival King is an entry level commercial Belgian waffle maker that rotates to evenly distribute the batter. It has both a timer and a temperature control.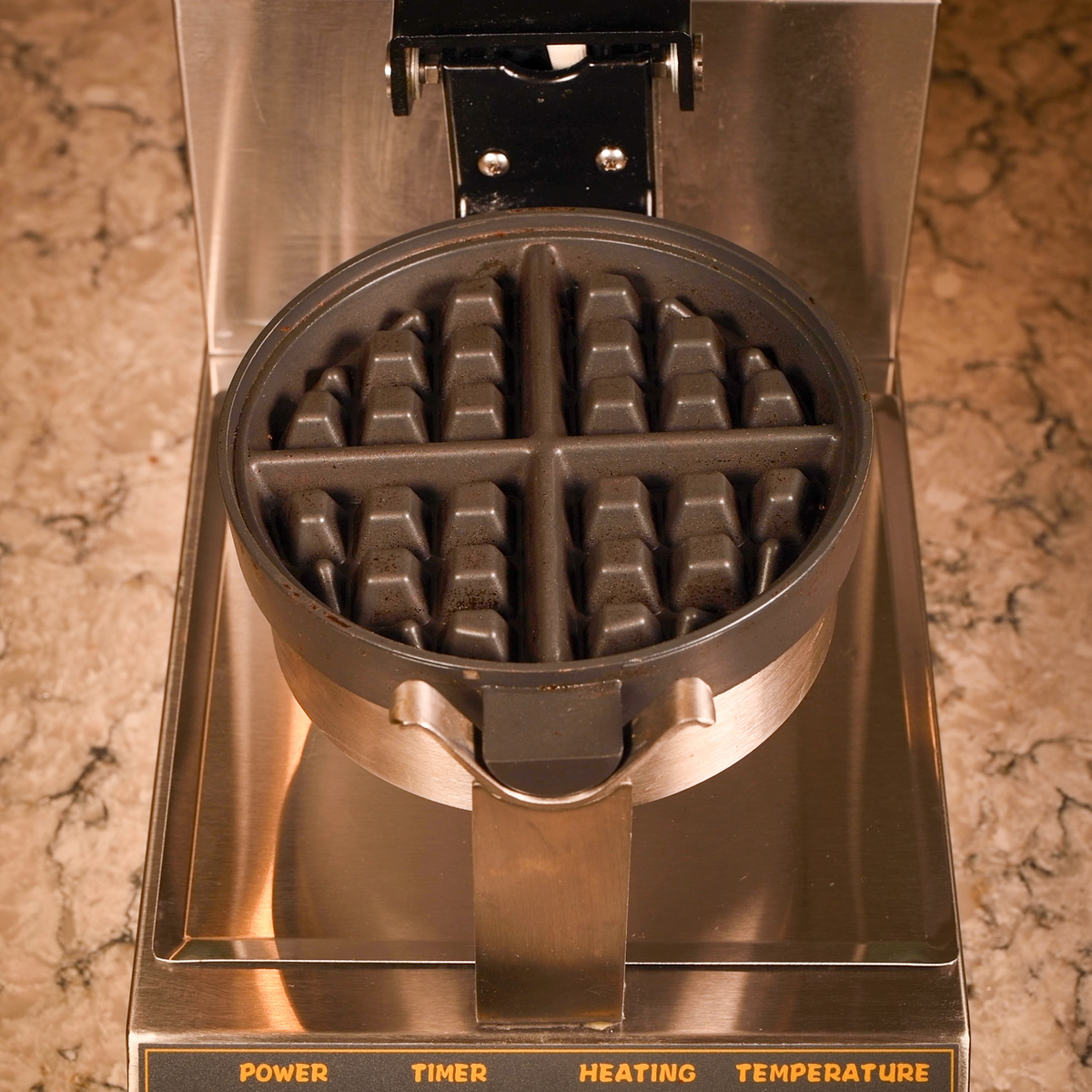 This waffle maker has non-stick waffle plates with deep pockets. When rotated, the batter expands to fill all of the space between the plates.
Instructions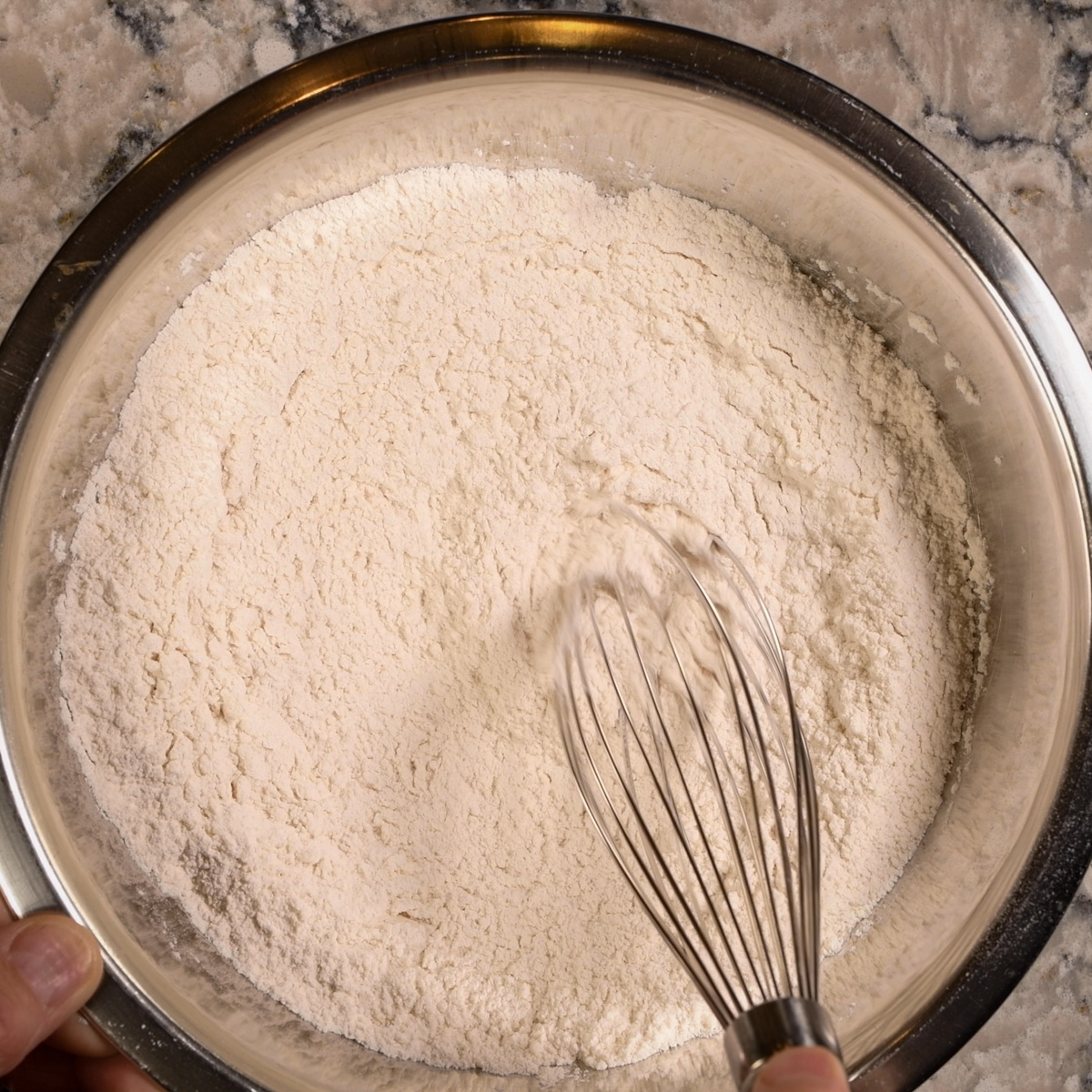 Whisk together all of the dry ingredients.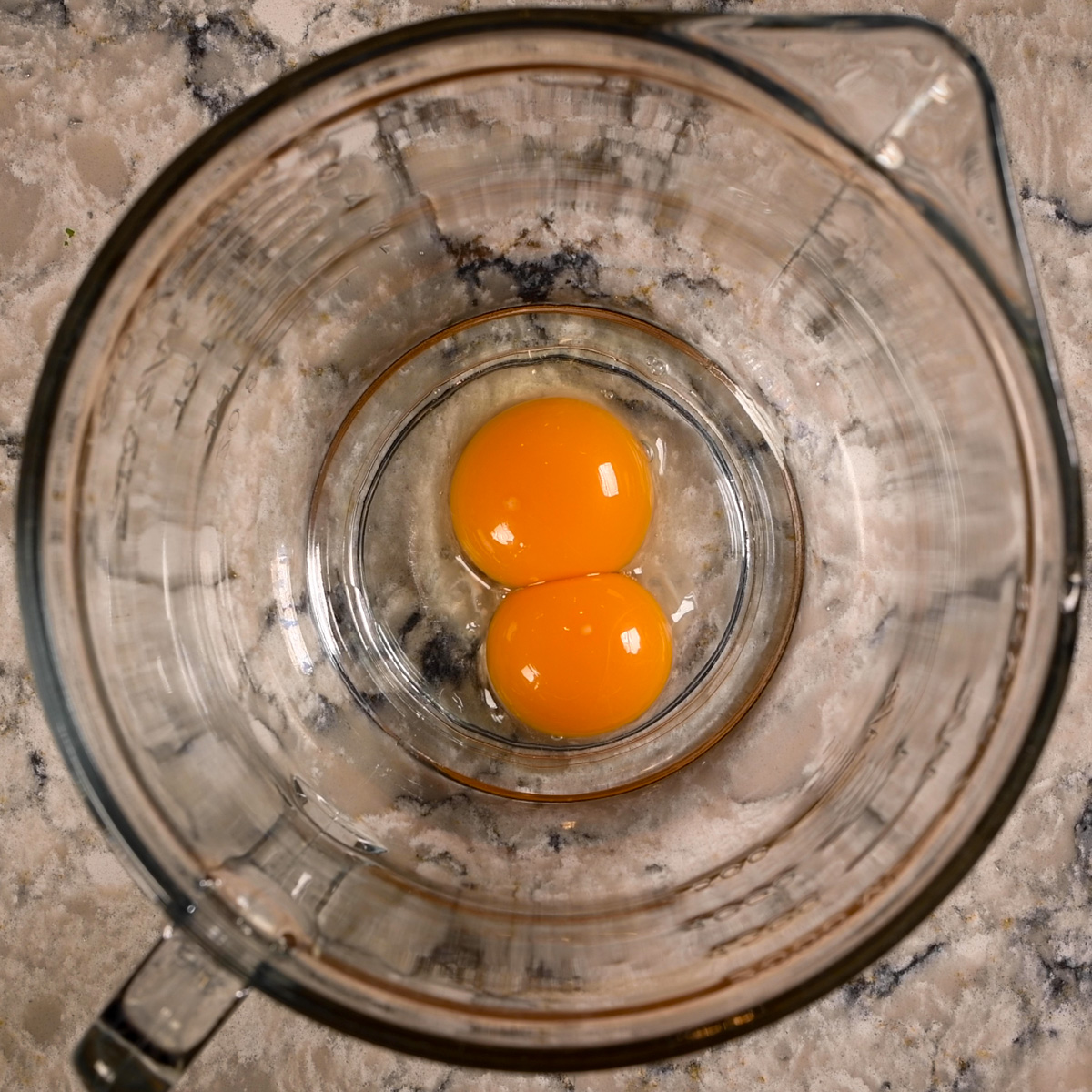 Separate the eggs and gently whisk the egg yolks.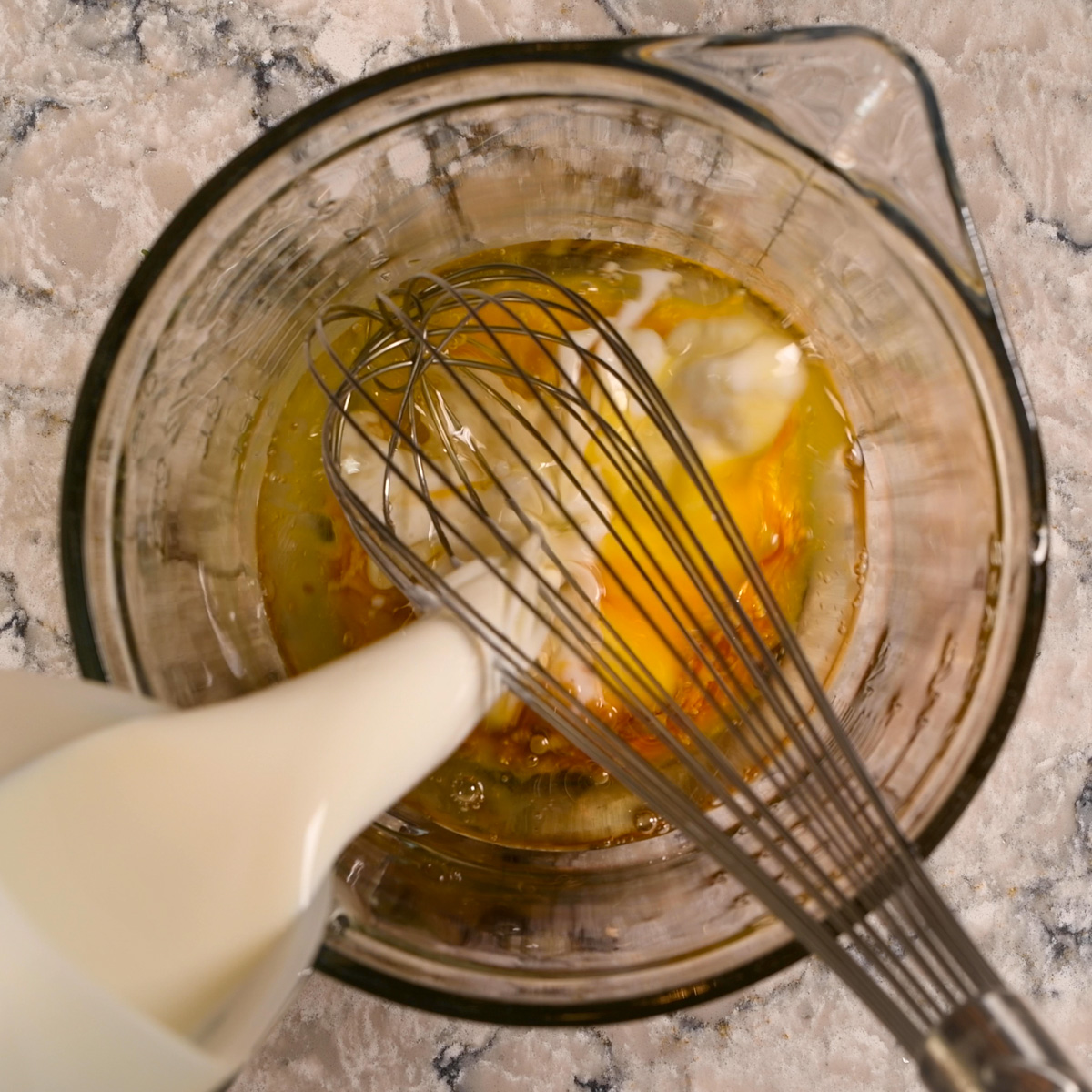 Add the rest of the wet ingredients and whisk to combine.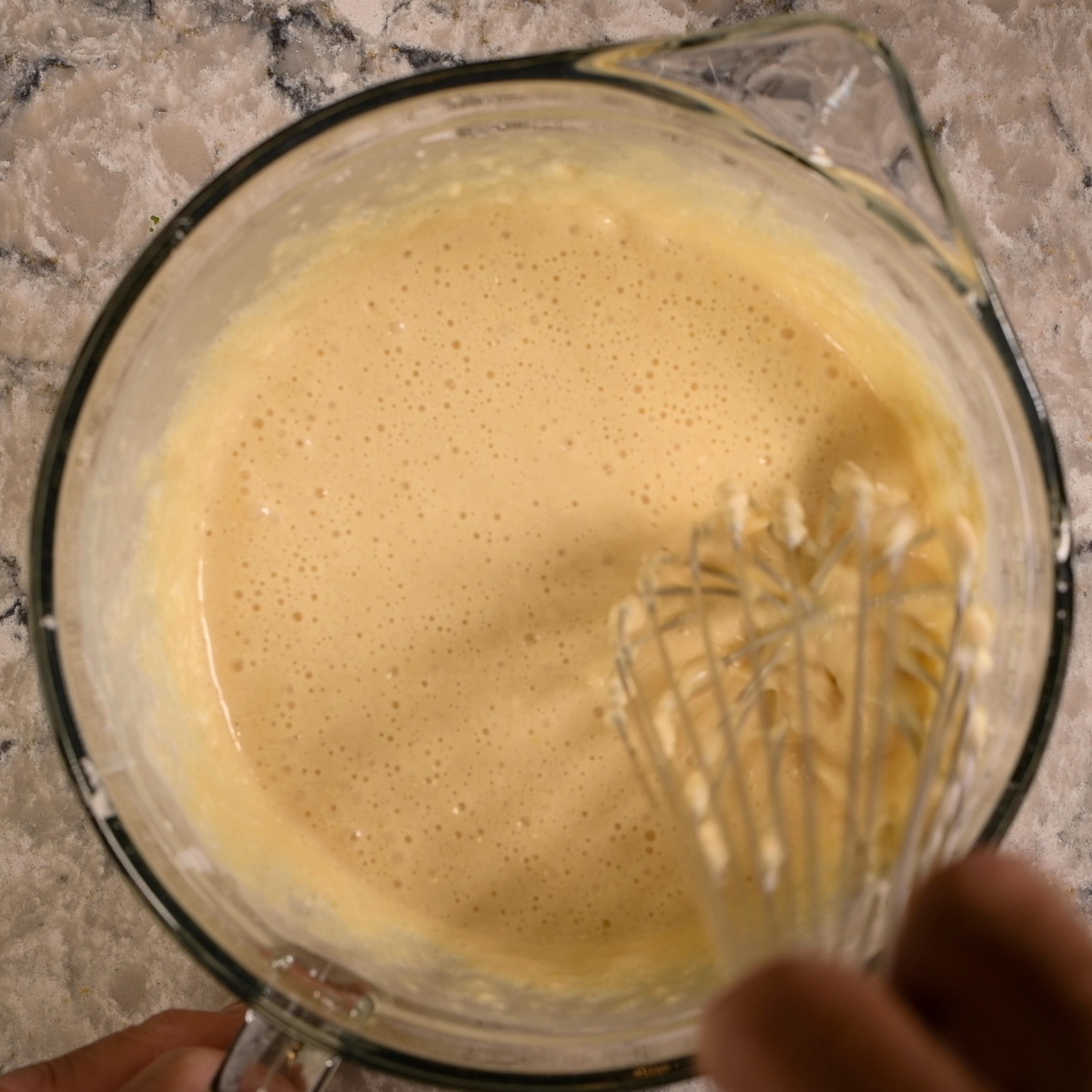 Add the dry ingredients to the wet ingredients and whisk to combine.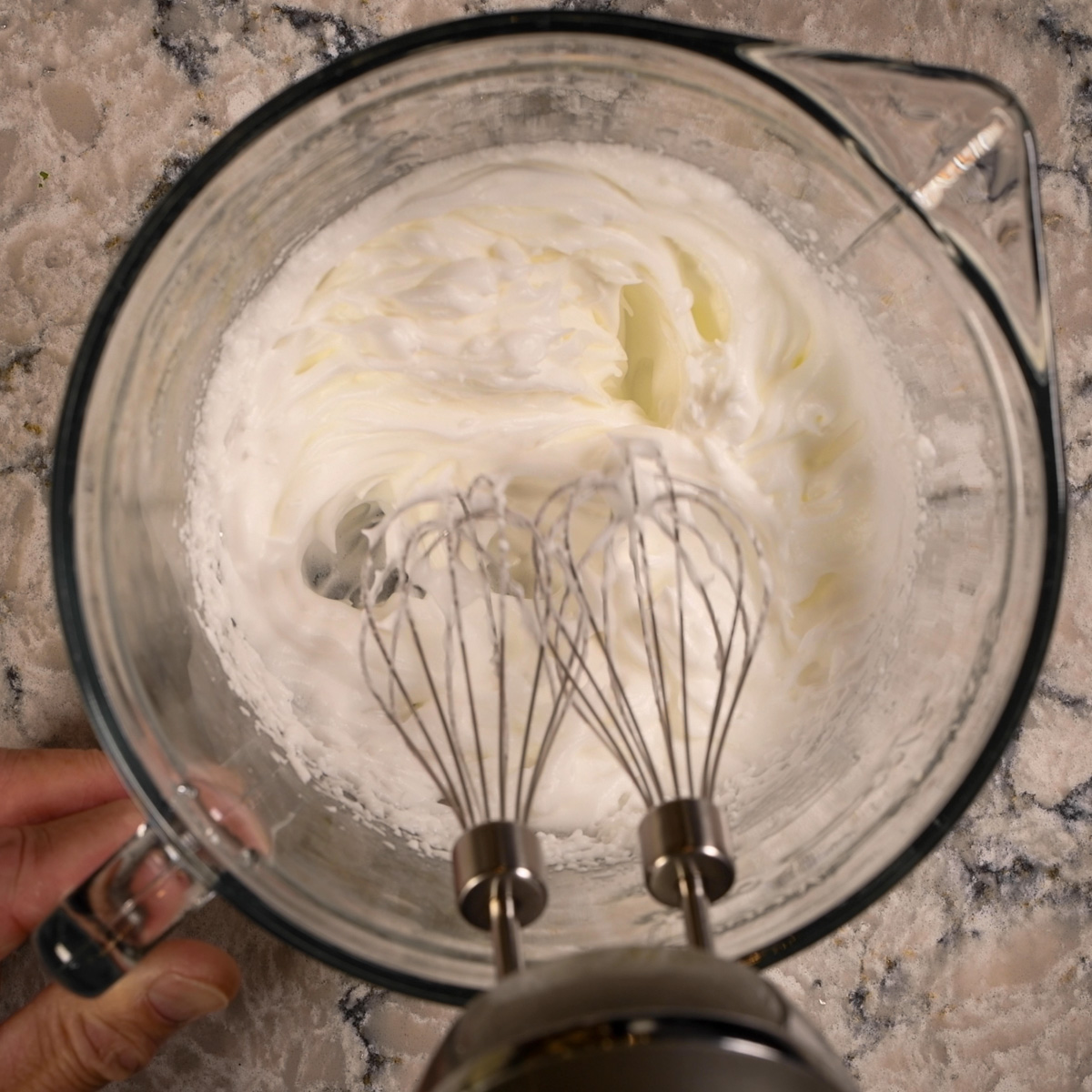 Whip the egg whites until stiff peaks form.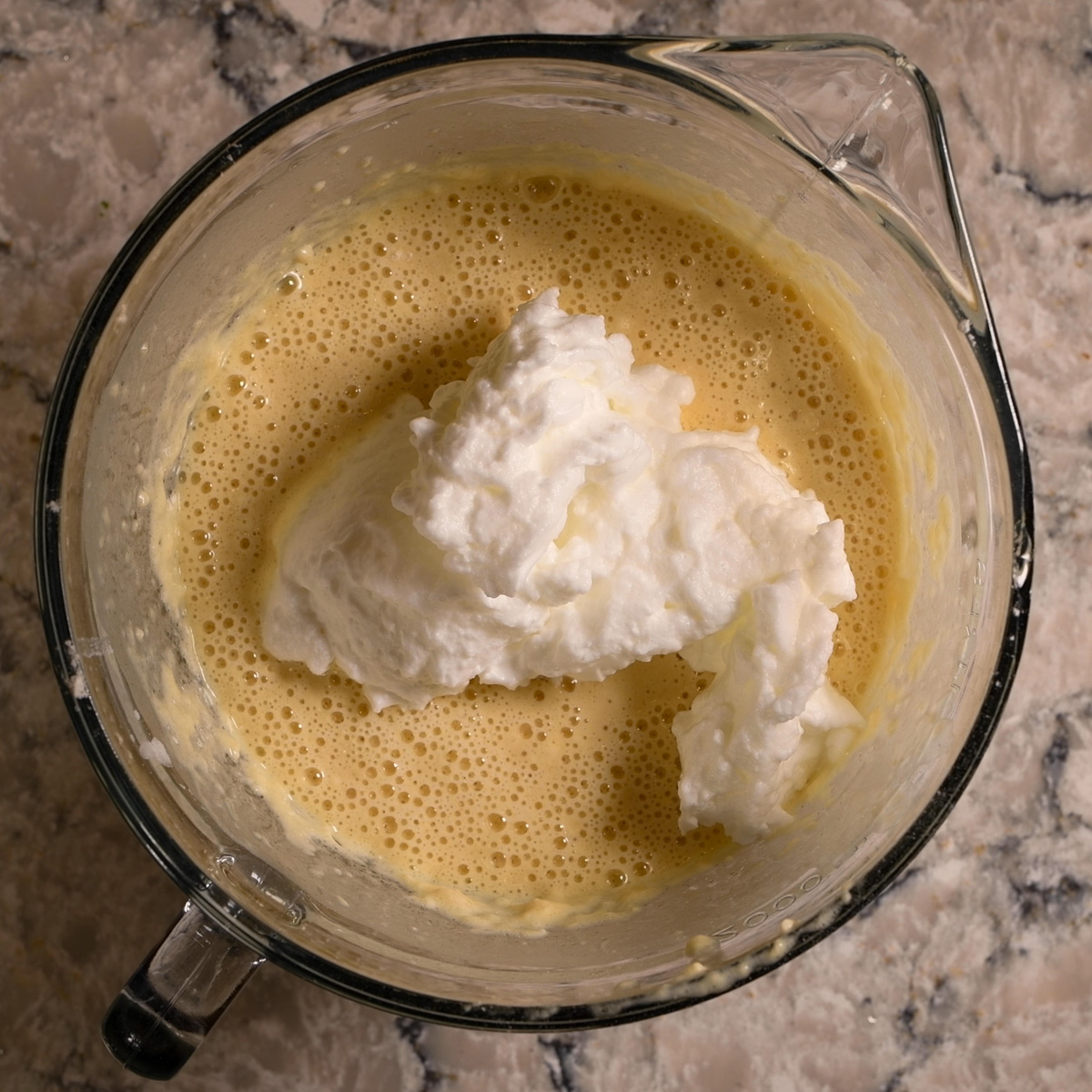 Add the whipped egg whites to the batter.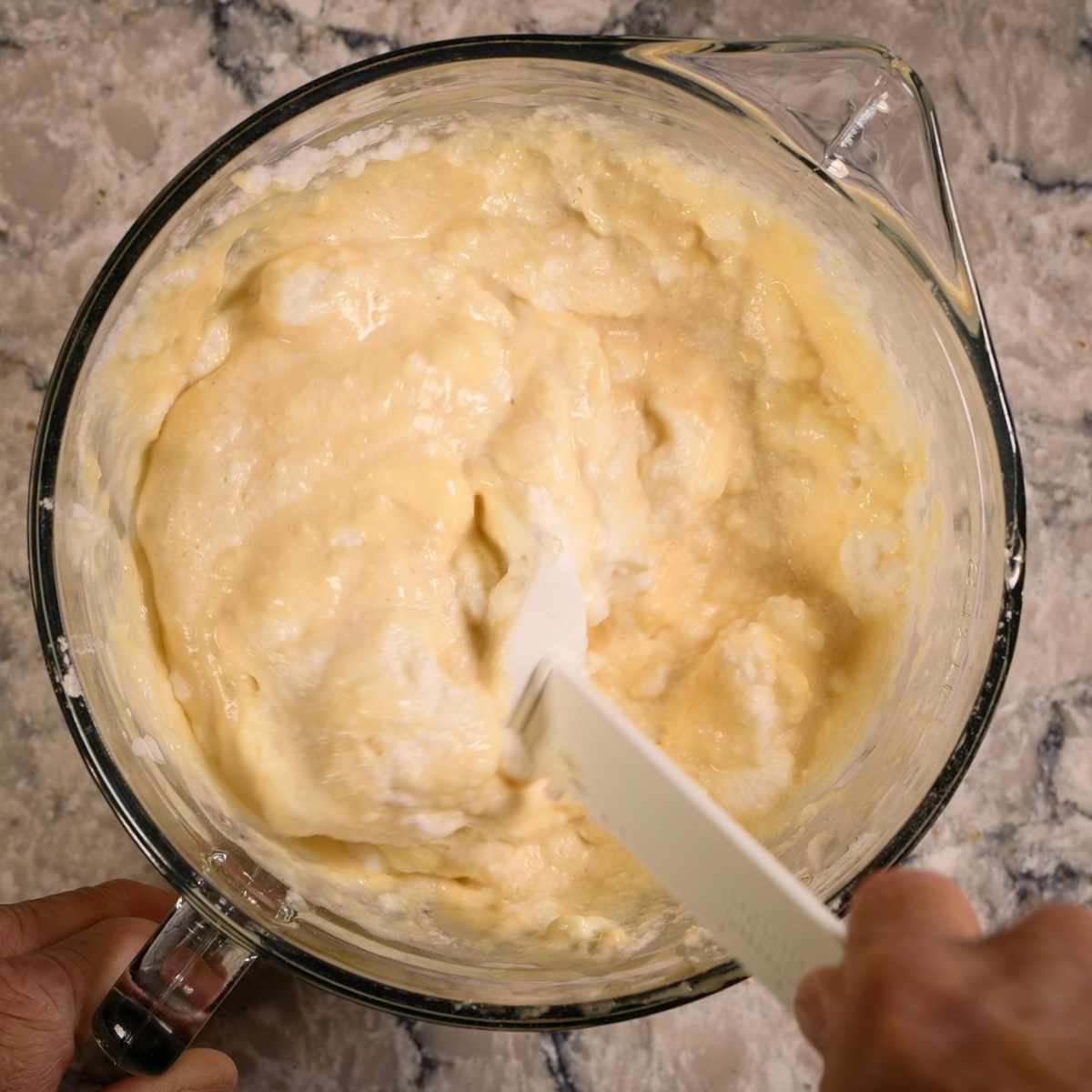 Gently fold the egg whites into the batter.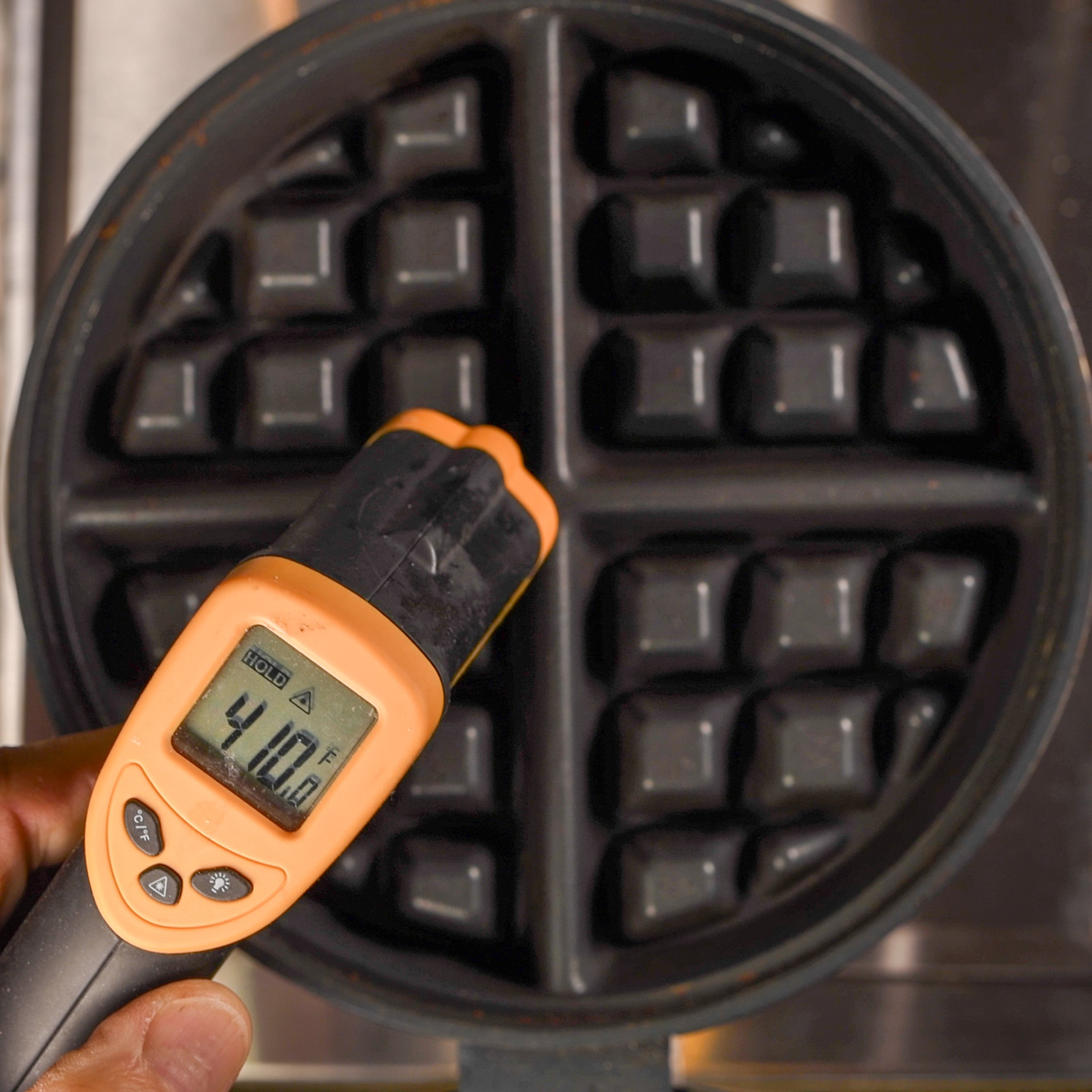 Check the temperature of the waffle iron.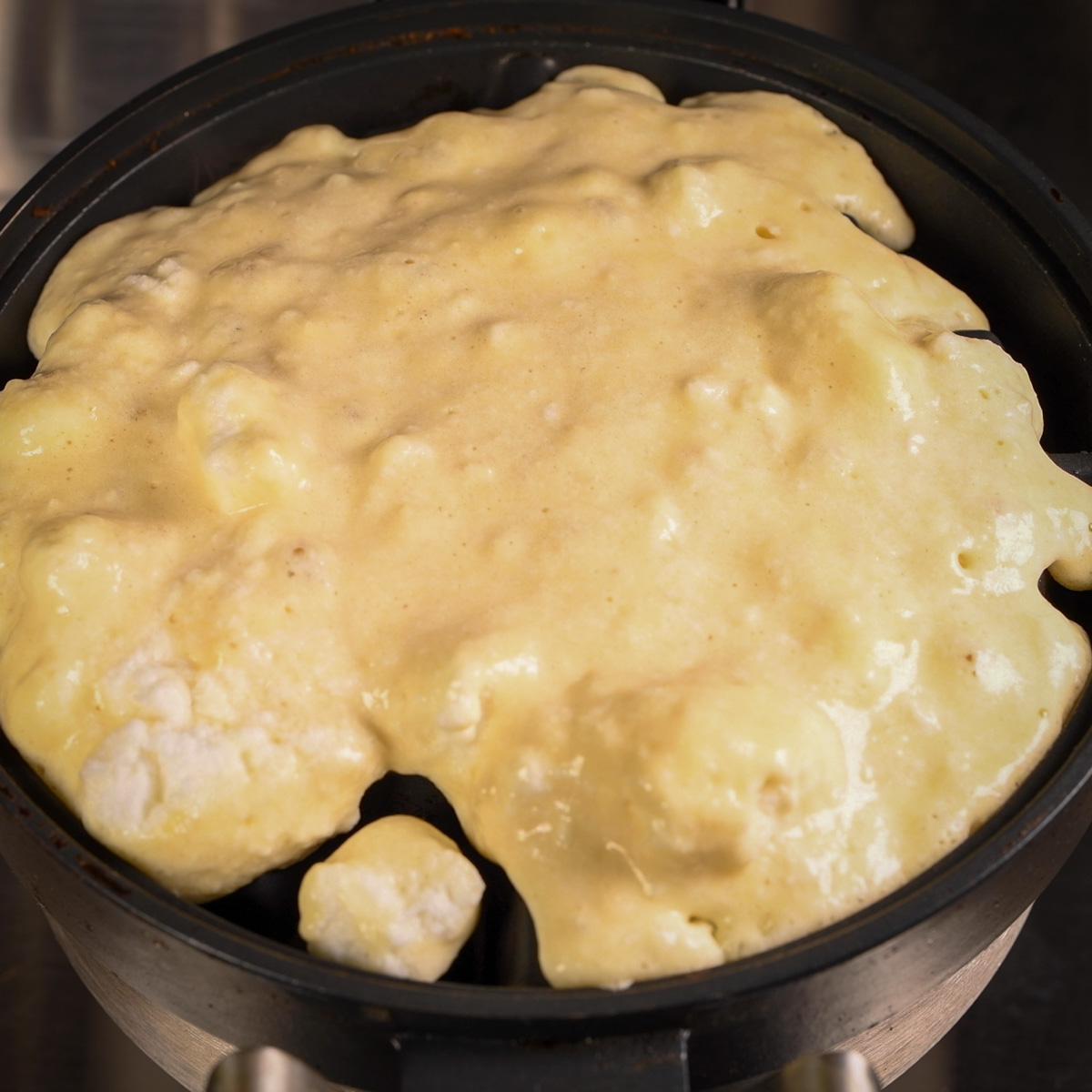 Add batter to the waffle iron, close and rotate.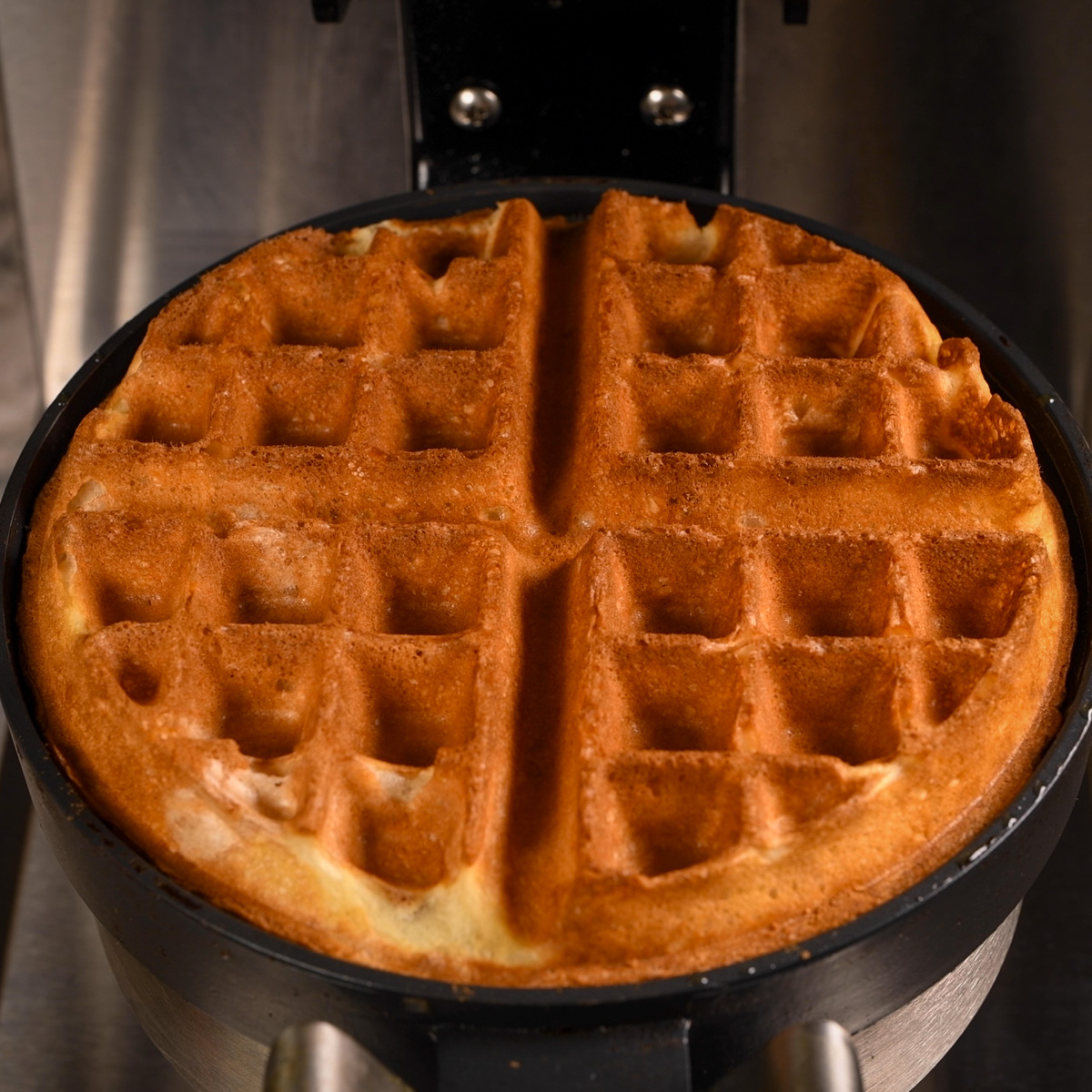 A perfectly crisp Belgian waffle ready to enjoy.
Equipment
This recipe was made in a small commercial waffle maker that, frankly, was less expensive that many other consumer waffle irons that I have owned over the years. Invest in a good waffle iron with deep pockets that rotates to distribute the batter evenly. I purchased the Carnival King shown above at webstaurant.com.
Storage
Cooked waffles can be frozen in large freezer baggies for up to two months. The best way to reheat them is to place the frozen waffles in a hot waffle iron. They will be reheated in just one to two minutes. Hint: Make sure the waffles freeze in a completely flat position. There is nothing more frustrating than trying fit a crooked frozen waffle into a hot waffle iron.
Top Tip
Don't over stir when folding the whipped egg whites into the batter. You want some white pieces of whipped egg white to remain.
Creating the ultimate crispy Belgian waffle is a wonderful culinary endeavor that is well worth the effort. With the right tools and techniques, you can make the perfect Belgian waffle at home.
Related
Looking for other recipes like this? Try these:
Pairing
These are my favorite dishes to serve with this recipe.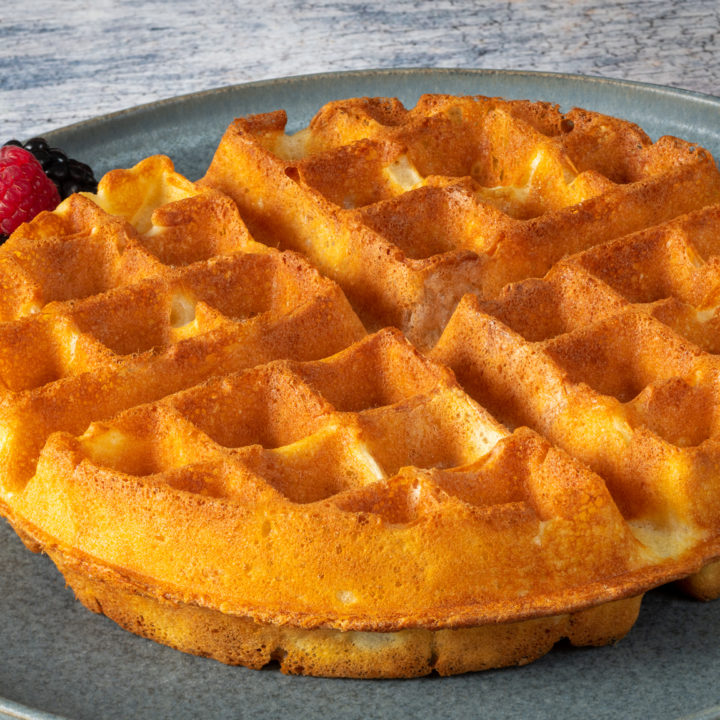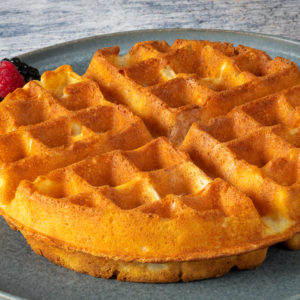 Best Belgian Waffles
The secret to making unbelievably light and fluffy Belgian waffles is to separate the eggs and beat the egg whites.
Equipment
A good belgian waffle maker.
Ingredients
1

cup

all-purpose flour

1

tbs

baking powder

½

teaspoon

salt

2

egg yolks

lightly beaten

1 ¾

cup

milk

½

cup

canola oil

2

egg whites

stiffly beaten

1

teaspoon

vanilla extract
Instructions
Sift together the dry ingredients.

Combine yolks, milk and oil in a separate bowl.

Stir in the dry ingredients.

In a separate bowl, beat the egg whites until stiff peaks develop. A handheld beater works well. Fold the egg whites into the batter and leave a few fluffs.

Bake at 375° F for about five minutes or until steam almost stops.

Serve hot with soft butter and heated real maple syrup.
Notes
A good belgian waffle iron with the ability to control the temperature is a must.

 

However, don't trust the temperature setting on the waffle iron, they are notoriously inaccurate.

 

Use an infrared thermometer to directly measure the temperature of the waffle iron grid.
Nutrition
Serving:
8
oz
Calories:
312
kcal
Carbohydrates:
20
g
Protein:
6
g
Fat:
23
g
Saturated Fat:
3
g
Polyunsaturated Fat:
6
g
Monounsaturated Fat:
13
g
Trans Fat:
1
g
Cholesterol:
72
mg
Sodium:
456
mg
Potassium:
140
mg
Fiber:
1
g
Sugar:
4
g
Vitamin A:
202
IU
Calcium:
210
mg
Iron:
1
mg