Tempura has the power to elevate any dish to a gourmet level. Combine the sweet and succulent taste of a lobster tail with the delicate crunch of tempura to create a mouthwatering masterpiece. In this post, we will walk through the art of making tempura fried lobster tails in a few simple steps using simple ingredients. So don't wait for a special occasion, treat yourself and someone special to something truly indulgent. It's wonderful as an appetizer or even a main course. This is so good, you may never eat a lobster tail any other way again.
For the best results, find the freshest lobsters that you can. Tails that have been frozen are fine, just be sure to buy high quality lobster. Fresh lobster should have a clean smell, never a fishy odor. Avoid lobster tails that are discolored at the end where the tail meat is exposed. Personally, I never buy live lobsters because they are just too much work.
The type of lobster doesn't really matter for this dish. I have made it with cold water lobster tails and I have made it with warm water lobster tails. They are all fantastic. My market seems to get a lot of Maine lobster tails so that is what I use most often.
Try to find lobster tails that are at least 6 ounces each. A large lobster tail just makes a better presentation.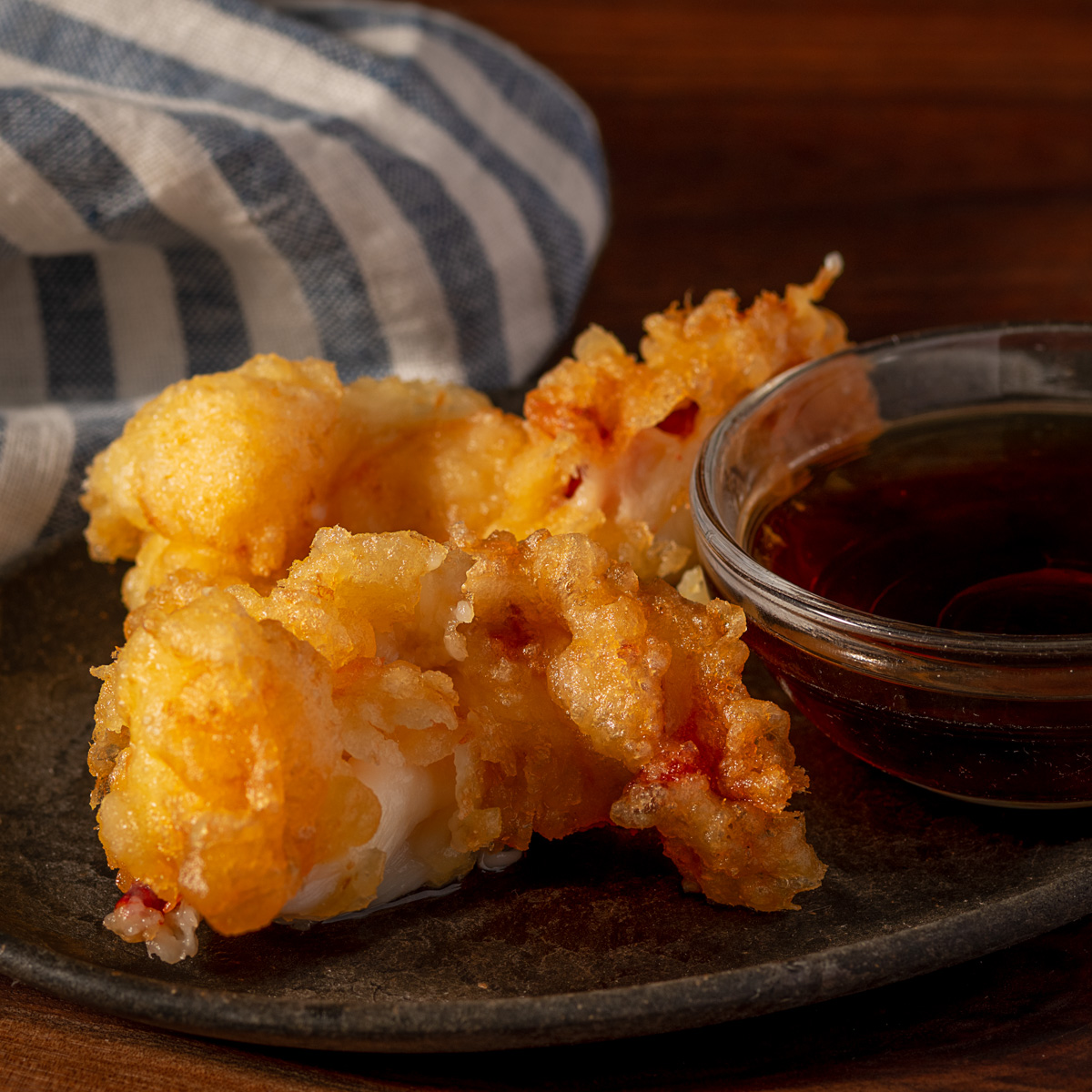 Take a look at my other deep fried seafood recipes for Chicken Fried Lobster and Crawfish Tempura. Did you notice that I like fried lobster tails?
Jump to:
The Secret to Great Tempura
Actually, there are a several secrets. First, the ingredients must be very, very cold. For lobster tempura, keep the shelled lobster tails in an ice bath in the refrigerator until it is time to coat them in batter and drop them in the fryer.
Second, use the best tempura mix that you can find. Sure, you can make your own but I don't think tempura batter from scratch is nearly as good as a high-end mix. But not any tempura batter mix will do. I have tried all of the tempura batter mixes at my local grocery store and was disappointed in all of them. A local Japanese specialty store carried an imported tempura batter mix that produces some of the best tempura I have ever had. It's not very expensive and well worth it. See the photos below.
Ingredients
Lobster tails
Tempura batter mix
Ice cold water or club soda
Canola oil
See lobster tempura recipe card for quantities.
Instructions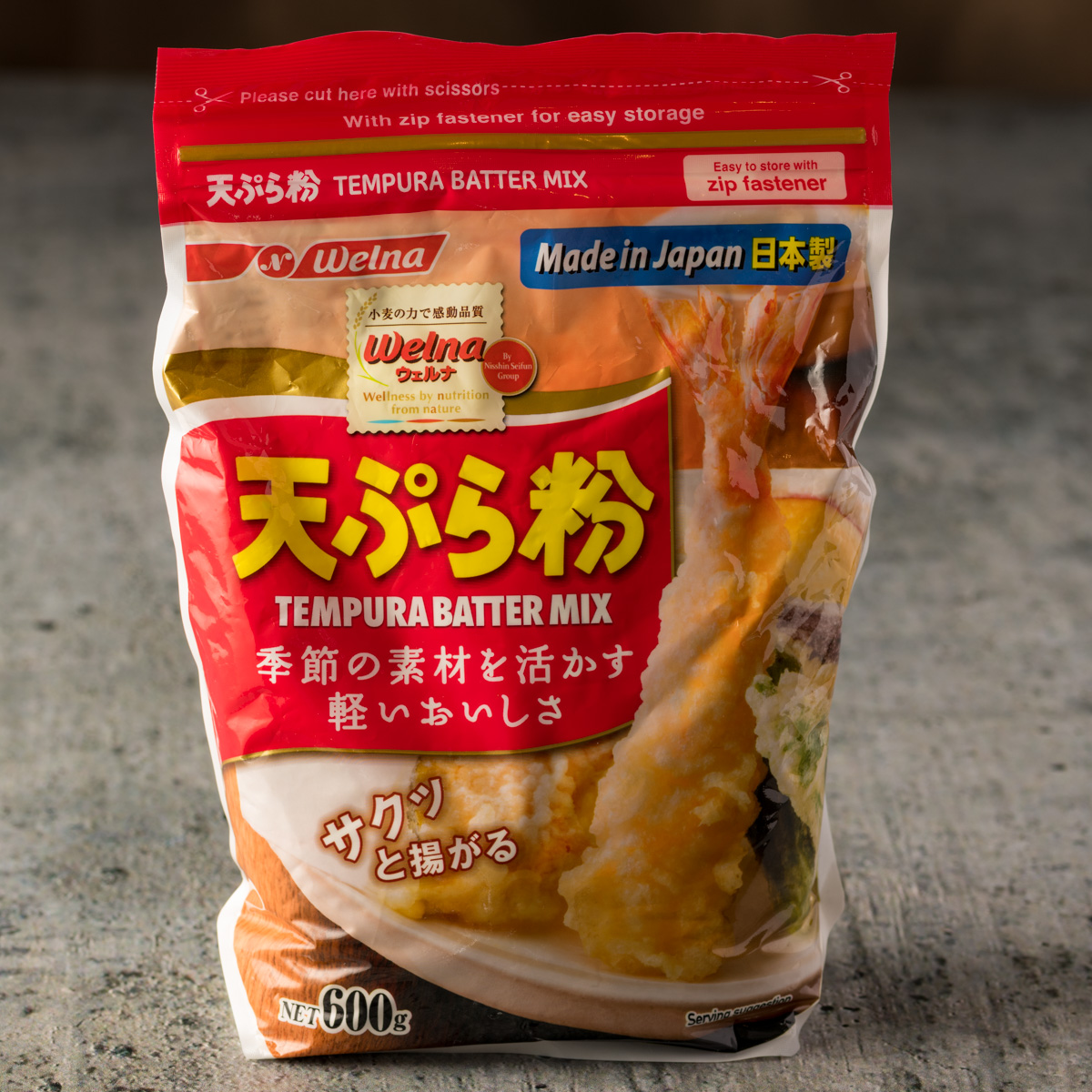 For the best results, use a high-quality tempura batter from a Japanese market.
Google translate will help you understand the measurements and directions.
Carefully cut the underside of the shell with kitchen shears. Pull back the membrane and gently remove the lobster meat. Discard the lobster shells.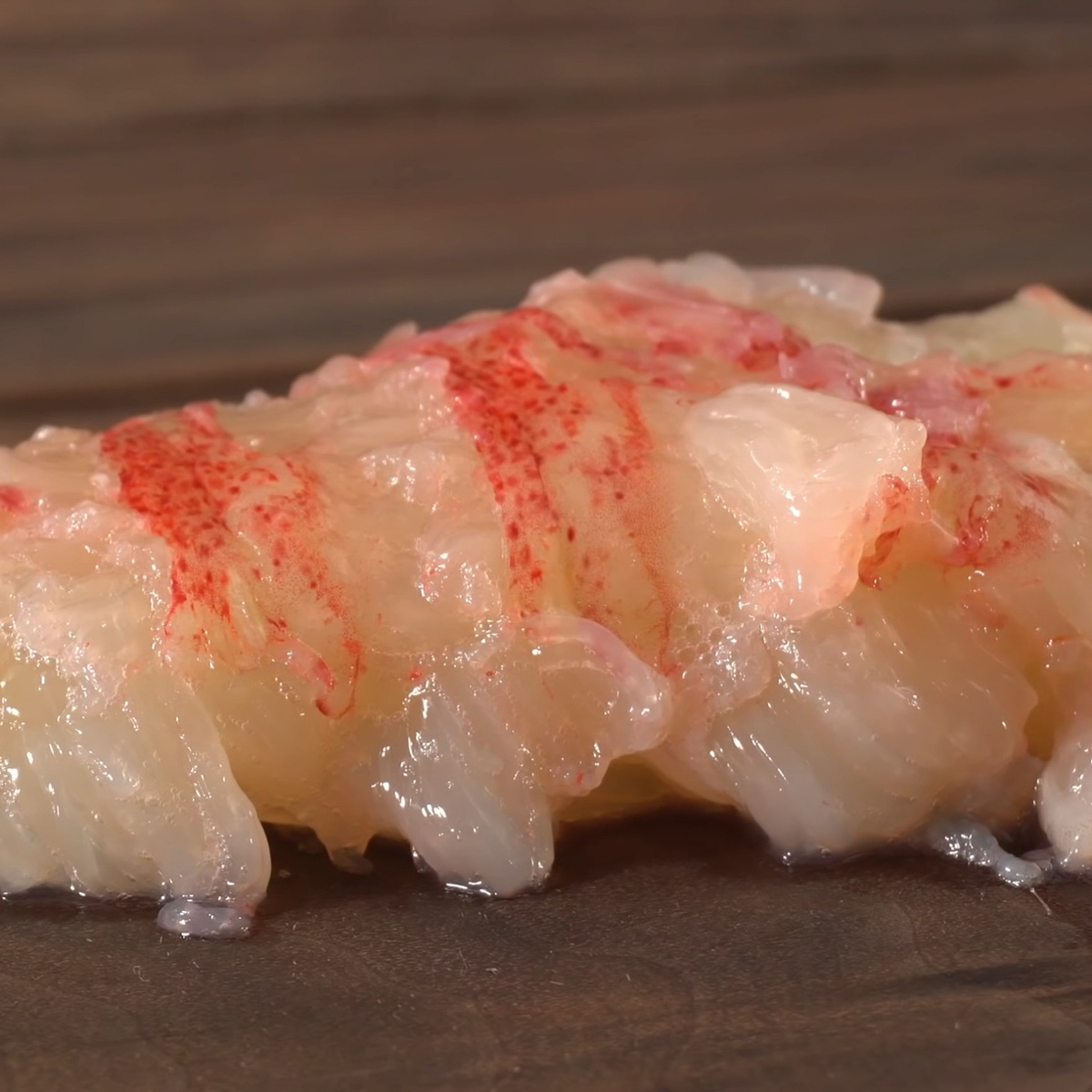 Raw lobster should have no odor and be clean and fresh looking.
Make the tempura batter with very cold water or, better yet, with very cold soda water. The bubbles in soda water make the batter a bit lighter and fluffier. I used a soda stream to create my soda water and then refrigerated it until it was very cold.
Finally, keep the batter cold. Mix the batter in a shallow bowl then place that bowl inside a larger bowl that has been partially filled with crushed ice. Doing this will keep the batter nice and cold while you fry several batches of lobster tempura.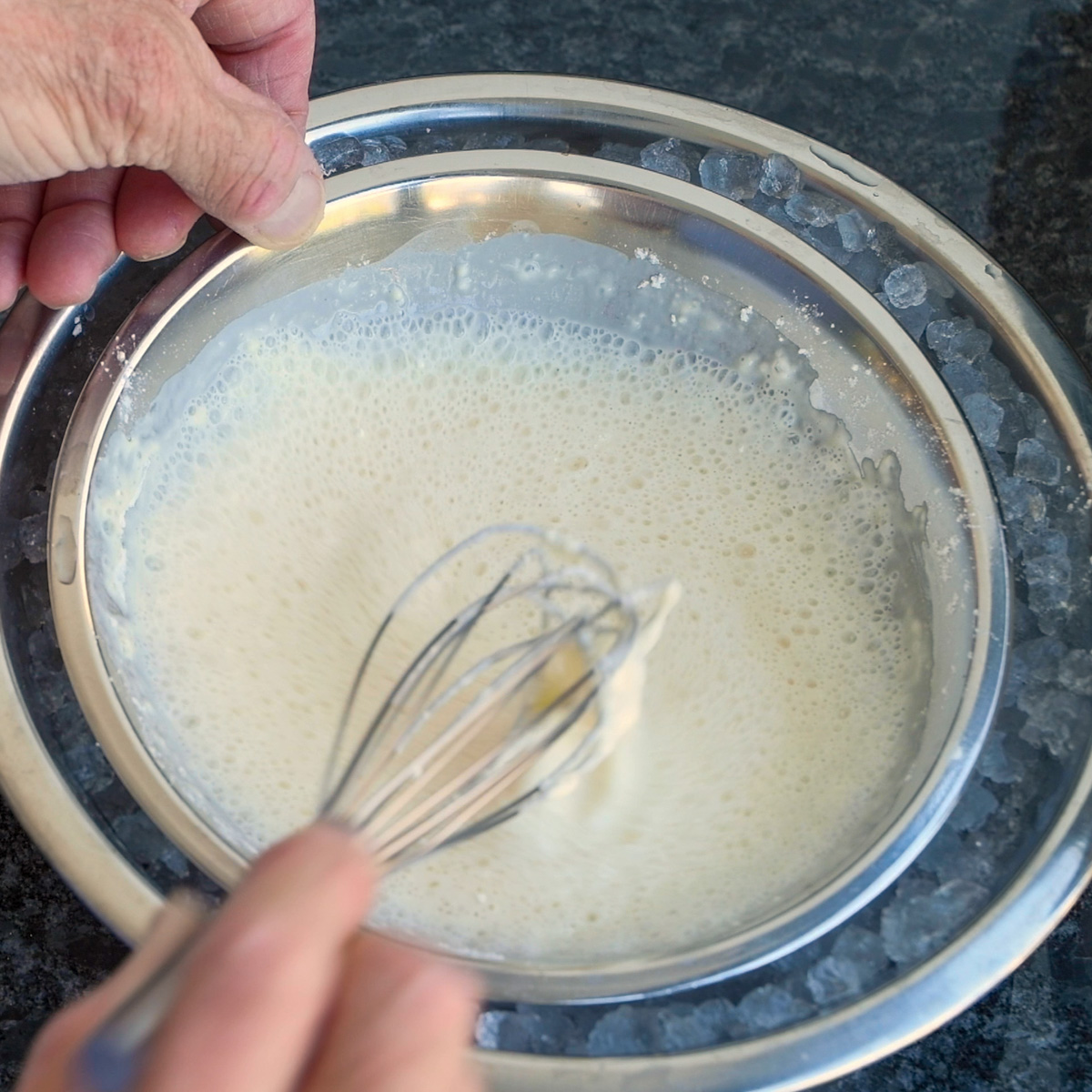 Mix the tempura batter in a small bowl with ice water or ice cold soda water in an ice bath. Float the small bowl inside a large bowl fill with ice cubes.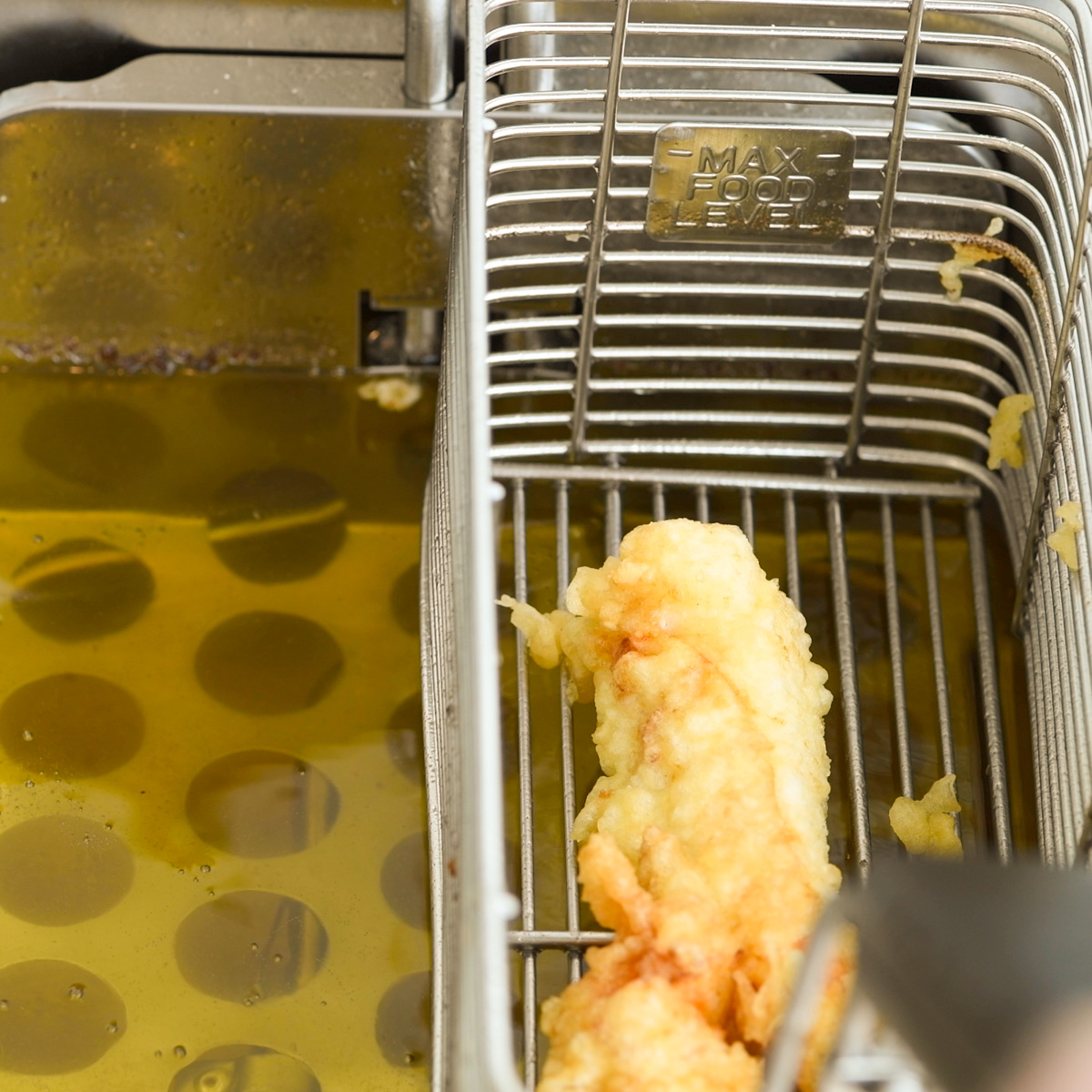 Deep fry the battered tail meat in hot oil until golden brown, about 3-4 minutes. I prefer canola oil but any type of vegetable oil suitable for frying will do. Drain on paper towels for 30 seconds.
Variations
This recipe works well for shrimp and crawfish although the cooking times will be much shorter. The crawfish cook really fast.
Equipment
This recipe was made in a small tabletop deep fryer. It could just as easily be done in a large pot on a range top. Always make sure to have a lot of room between the top of the oil and the top of the pot. You need just enough oil to submerge the lobster tail. The oil will boil violently and an overflow can easily start a kitchen fire. Ask me how I know.
Storage
Tempura is best enjoyed right out of the fryer. Besides, there won't be any leftovers.
Top Tip
The best tempura is made with ice-cold batter made with soda water. The bubbles in the soda water help create a very light and airy batter.
Tempura fried lobster tails are a culinary indulgence that combine the delicate richness of lobster tails with the light and crispy crunch of tempura batter. By following these steps, you can easily create a restaurant quality dish that will impress your family and friends. So, get out that apron, heat up the oil, and treat yourself and your loved ones to one of the best things to come out the sea. Enjoy your deep fried tempura lobster tail.
Related
Looking for other recipes like this? Try these: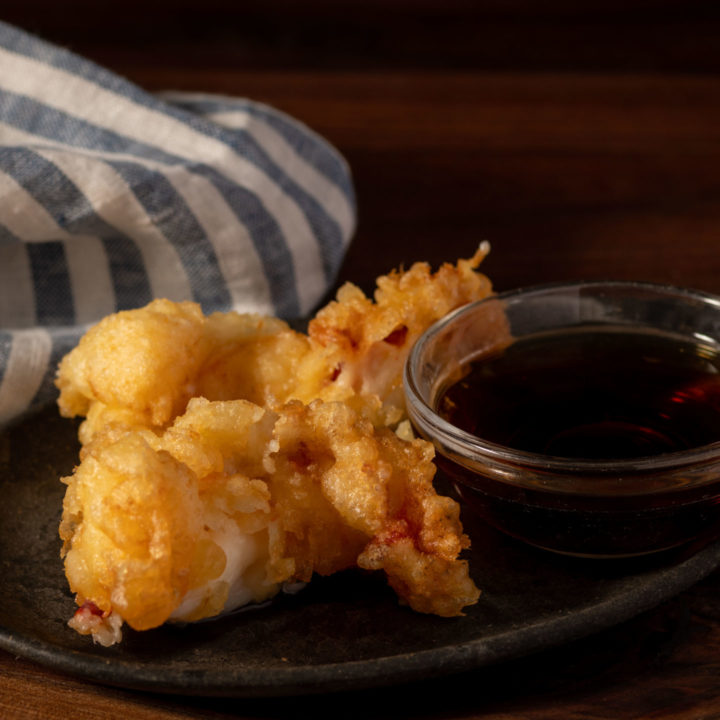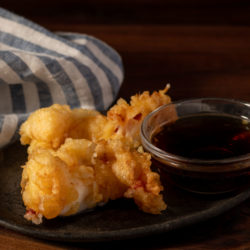 Scrumptious Lobster Tempura
Lobster tempura is a tempura lovers dream. Sweet and succulent lobster tails are deep fried in a light and airy tempura batter until they are golden brown. Try this incredible twist on deep fried seafood.
Ingredients
2

each

lobster tails

shells removed

1

cup

tempura batter mix

2

cups

water

ice cold water or club soda

2

quarts

canola oil
Instructions
Prepare lobster tails. Heat oil to 350 degrees F.

Prepare the tempura batter according to the package instructions. Keep the batter cold by floating a smaller bowl, containing the batter, inside a large bowl containing crushed ice.

Dredge the lobster tails in dry tempura mix, then in the ice cold tempura batter and drop them into the hot oil.

Cook for about 3-4 minutes until the batter is golden brown. Drain and serve with tempura sauce.

Bet you can't eat just one.
Nutrition
Serving:
8
oz
Calories:
172
kcal
Carbohydrates:
25
g
Protein:
1
g
Fat:
7
g
Saturated Fat:
1
g
Polyunsaturated Fat:
2
g
Monounsaturated Fat:
4
g
Trans Fat:
1
g
Cholesterol:
1
mg
Sodium:
83
mg
Potassium:
1
mg
Vitamin A:
1
IU
Calcium:
4
mg
Iron:
1
mg