Light and Fluffy Tempura Batter is the Key
Crawfish are like tiny lobster tails and they make fantastic tempura. Try this incredible twist on deep fried seafood.
Why Crawfish?
Crawfish are tender and sweet, much like lobster, and they make wonderful tempura. They are also bite size already, no need to cut them up. if you buy them shelled and deveined, there is a lot less work than preparing lobster or shrimp tempura.
Where to Find Crawfish
You can find live crawfish in the South but may need to buy 50 pounds of them and then, you get to clean them. Or, buy shelled and deveined frozen crawfish tails. They are available at better markets and many online specialty stores.
What is the Secret to Making Great Crawfish Tempura?
Actually, there are a few secrets. First, make sure that whatever you are going to fry is very cold. For this crawfish tempura, I kept the thawed crawfish in an ice bath in the refrigerator until it was time to make the tempura.
Second, use the best tempura mix that you can find. Sure, you can make your own but I don't think tempura batter from scratch is nearly as good as a high-end mix. But not any tempura batter mix will do. I have tried all of the tempura batter mixes at my local grocery store and was disappointed in all of them. A local Japanese specialty store carried an imported tempura batter mix that produces some of the best tempura I have ever had. It's not very expensive and well worth it.
Third, make the tempura batter with very cold water or, better yet, with very cold soda water. The bubbles in soda water make the batter a bit lighter and fluffier. I used a soda stream to create my soda water and then refrigerated it until it was very cold.
Finally, keep the batter cold. Mix the batter in a shallow bowl then place that bowl inside a larger bowl that has been partially filled with crushed ice. That will keep the batter nice and cold why you fry several batches of crawfish.
Cooking the Tempura
Dredge the cold crawfish in dry tempura batter mix, then coat it in tempura batter.
Drop the coated crawfish into the hot oil and cook until golden brown.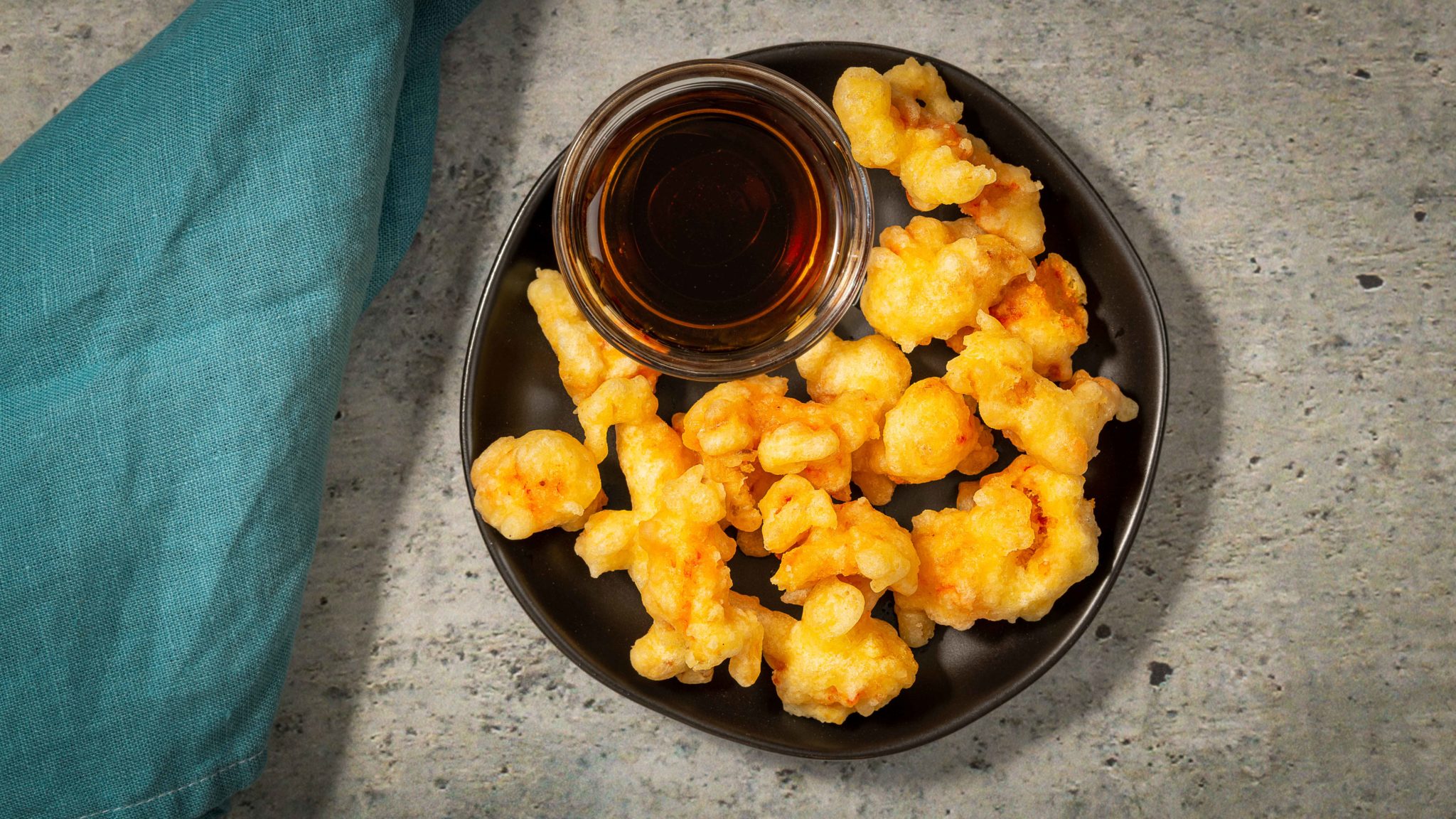 Some Similar Dishes
Here are some similar dishes to try: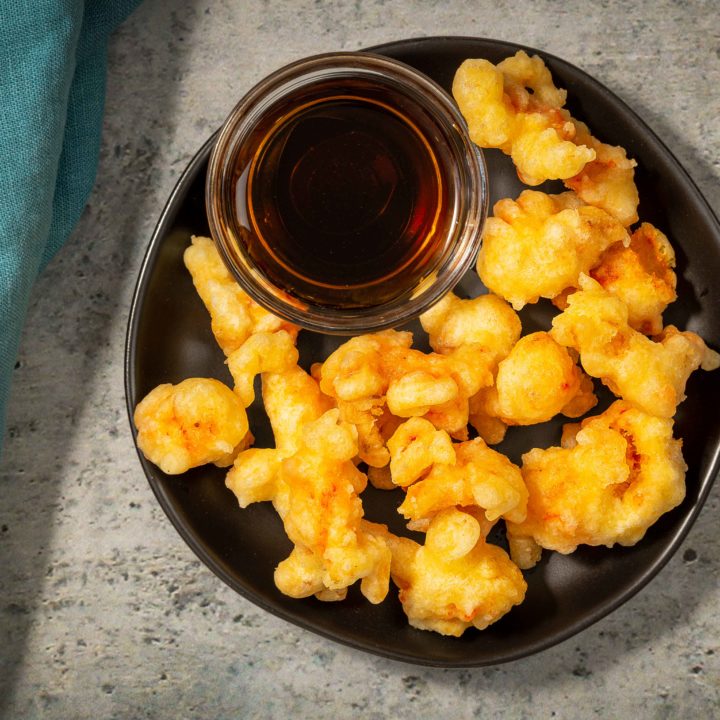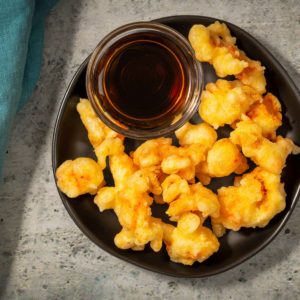 Crawfish Tempura
Crawfish are like tiny lobster tails and they make fantastic tempura. Try this incredible twist on deep fried seafood.
Ingredients
Crawfish Tempura
1

cup

tempura batter mix

12

oz

crawfish meat

peeled and deveined

canola oil

for frying
Spicy Aioli
½

cup

mayonnaise

1

tbs

lime juice

1

tbs

chives

chopped

¼

teaspoon

cayenne pepper

¼

teaspoon

black pepper

fresh ground

¼

teaspoon

kosher salt
Instructions
Tempura Crawfish
Preheat oil in a large pot of deep fryer to 375˚ F. Prepare the batter using ice cold water or, better yet, ice cold soda water. The soda water bubble make the tempura batter lighter and fluffier. Keep the batter cold by placing it in an ice filled dish.

Coat the crawfish first in dry batter mix, then in the tempura batter.

Carefully drop it into the hot oil. Gently stir the crawfish after they are in the oil to separate the pieces and prevent clumping. Fry until golden brown, about 3 minutes.

Serve with tempura sauce or spicy aioli.
Spicy Aioli
Mix mayonnaise, lime juice chives, black pepper, salt and cayenne.
Nutrition
Calories:
209
kcal
Carbohydrates:
17
g
Protein:
2
g
Fat:
14
g
Saturated Fat:
2
g
Polyunsaturated Fat:
8
g
Monounsaturated Fat:
3
g
Trans Fat:
1
g
Cholesterol:
20
mg
Sodium:
274
mg
Potassium:
33
mg
Fiber:
1
g
Sugar:
1
g
Vitamin A:
75
IU
Vitamin C:
1
mg
Calcium:
7
mg
Iron:
1
mg