A Tex-Mex Carnitas Pizza
Wonder what to do with leftover carnitas? Try a carnitas pizza! It's easy and pretty tasty. The secret? Roasted salsa roja.
It's no secret that I love carnitas. The problem is that there is no way to make just a small amount of carnitas. A pork shoulder is so big and just makes a lot of carnitas. So, when you're done with carnitas tacos, carnitas enchiladas, carnitas nachos and carnitas empanadas, try something new. Try making carnitas pizza. It's different and it's good.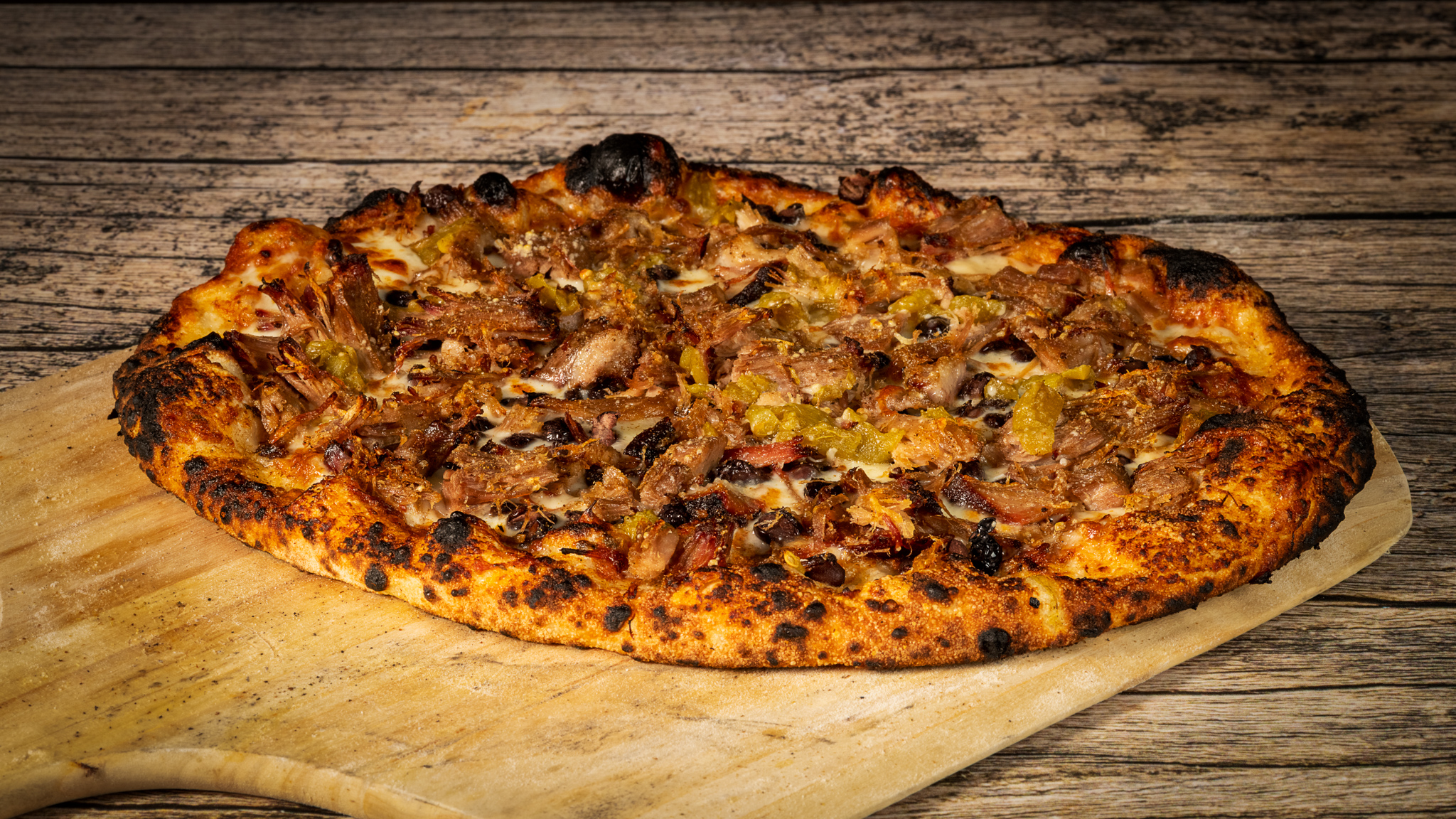 Pizza Dough for Carnitas Pizza
You can't make pizza without pizza dough. There are two great pizza dough recipes on this site. Both are based on a true Neapolitan pizza dough from Naples, Italy. Pick the one based on your oven. A pizza cooked on a pizza stone in a residential oven cooks at 500°F and has a bit more water in it than a pizza cooked at 900°F in a wood burning pizza oven. Recipes are below:
Make the Sauce
The sauce for this pizza is a fire roasted salsa roja. I love this stuff. This is my go-to salsa for all kinds of Mexican dishes. Place the tomatoes, onion, garlic and chilis in a cast iron skillet and sprinkle with some oil.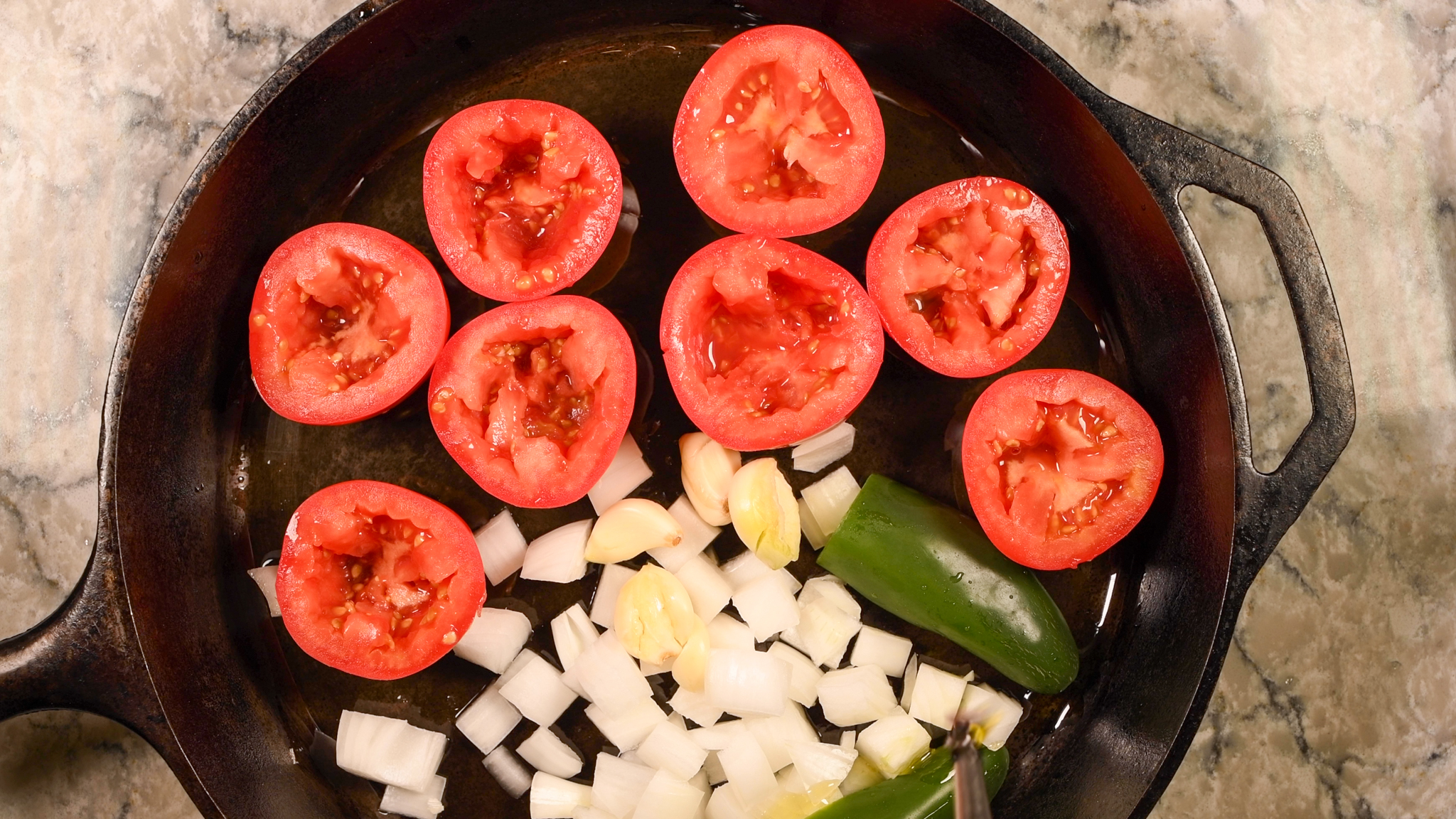 Then roast the vegetables in a pizza oven or under a broiler until they are just a bit charred.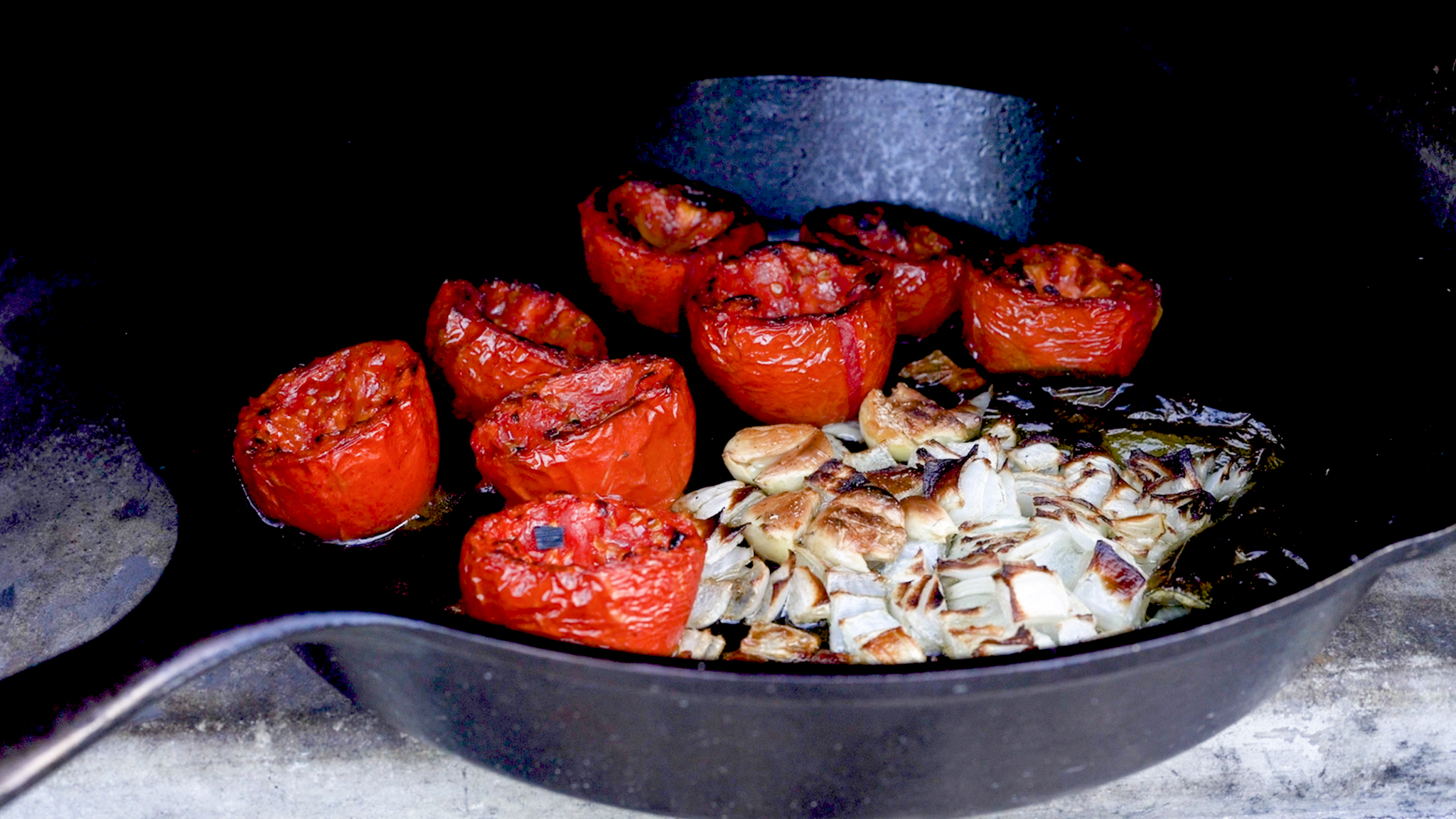 Place them in a blender along with the other salsa ingredients and blend until smooth. The actual recipe for the fire roasted salsa roja is here: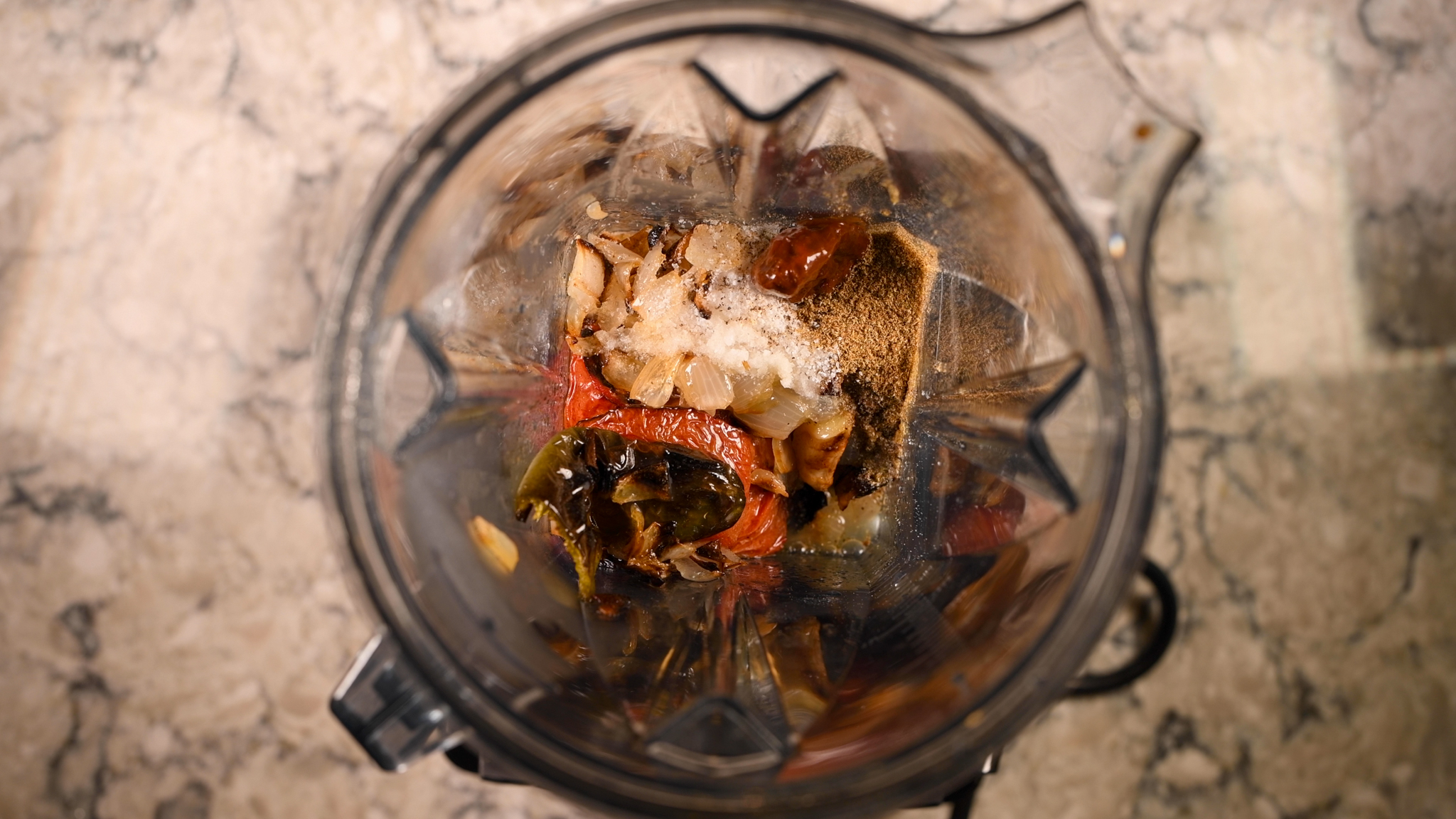 Assemble the Carnitas Pizza
Now the fun begins. A carnitas pizza begins by stretching the dough into a 12" round. Brush some olive oil over the top and make sure to coat the edges.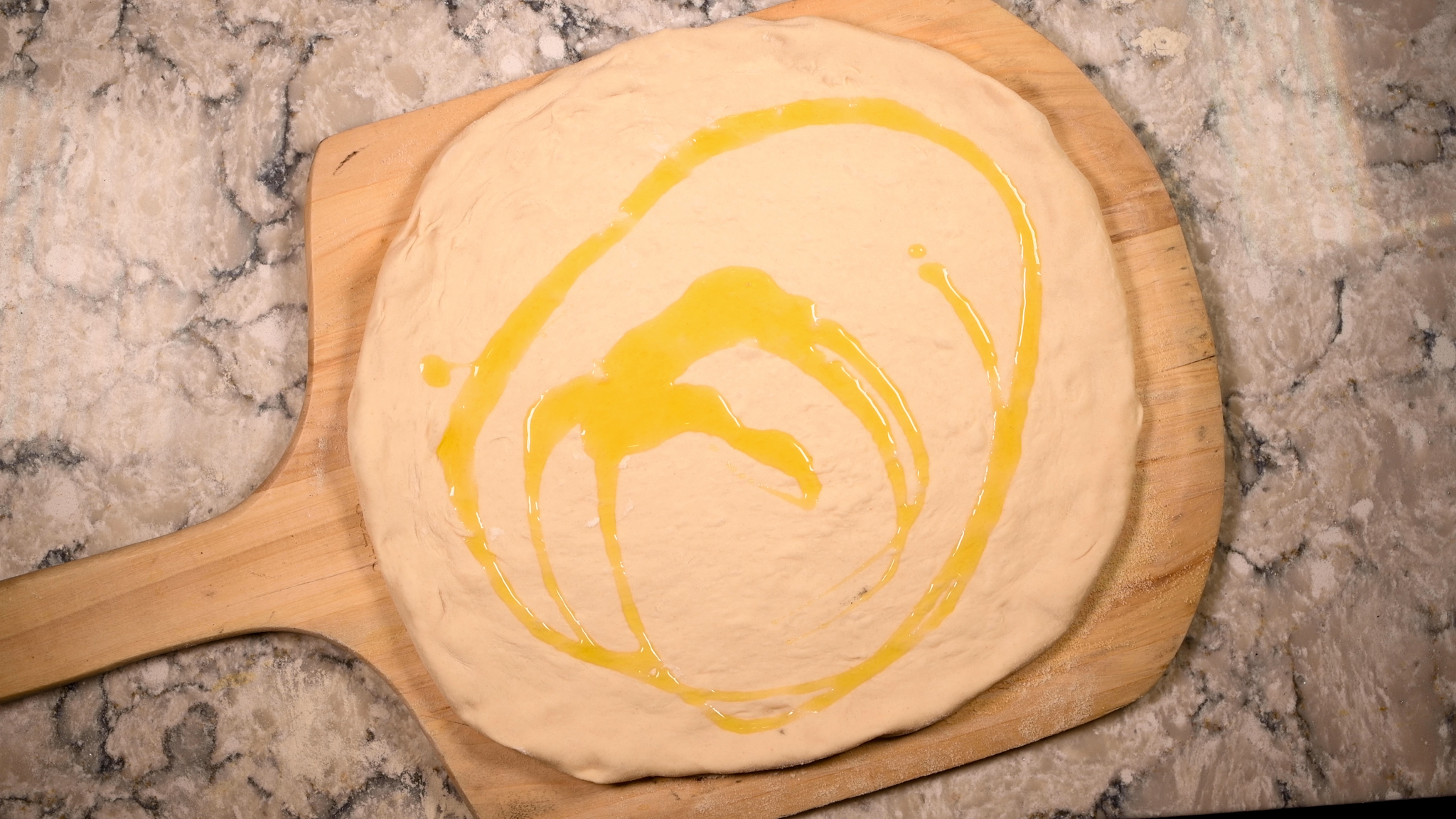 Next, place ⅓ cup of that wonderful salsa on the dough and spread it edge to edge.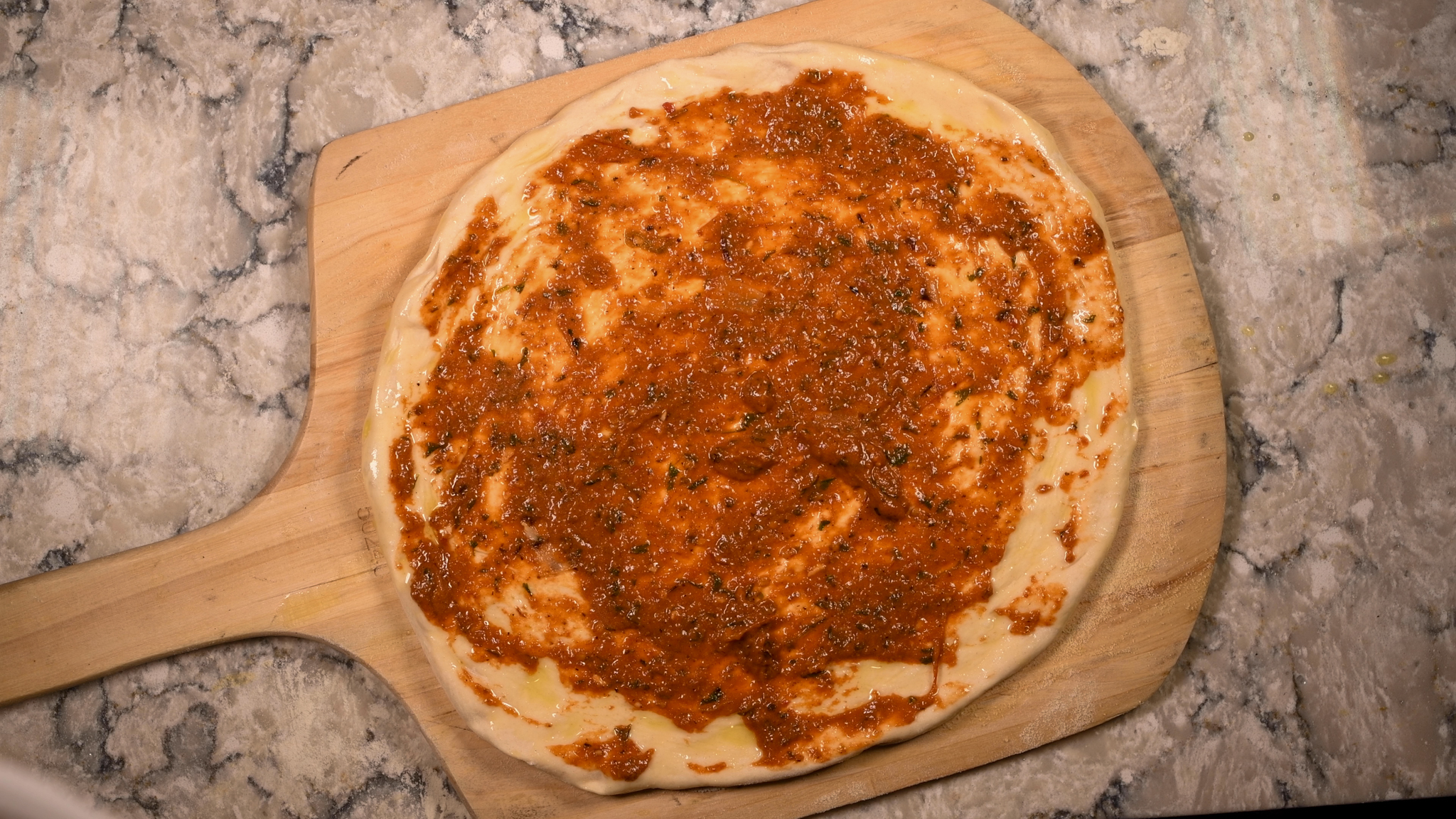 Now, add some cheese and black beans. Believe it or not, less it more when it come to cheese. Many people "over cheese" their pizzas and they become a stringy mess that are more of a choking hazard than a culinary experience. Go easy.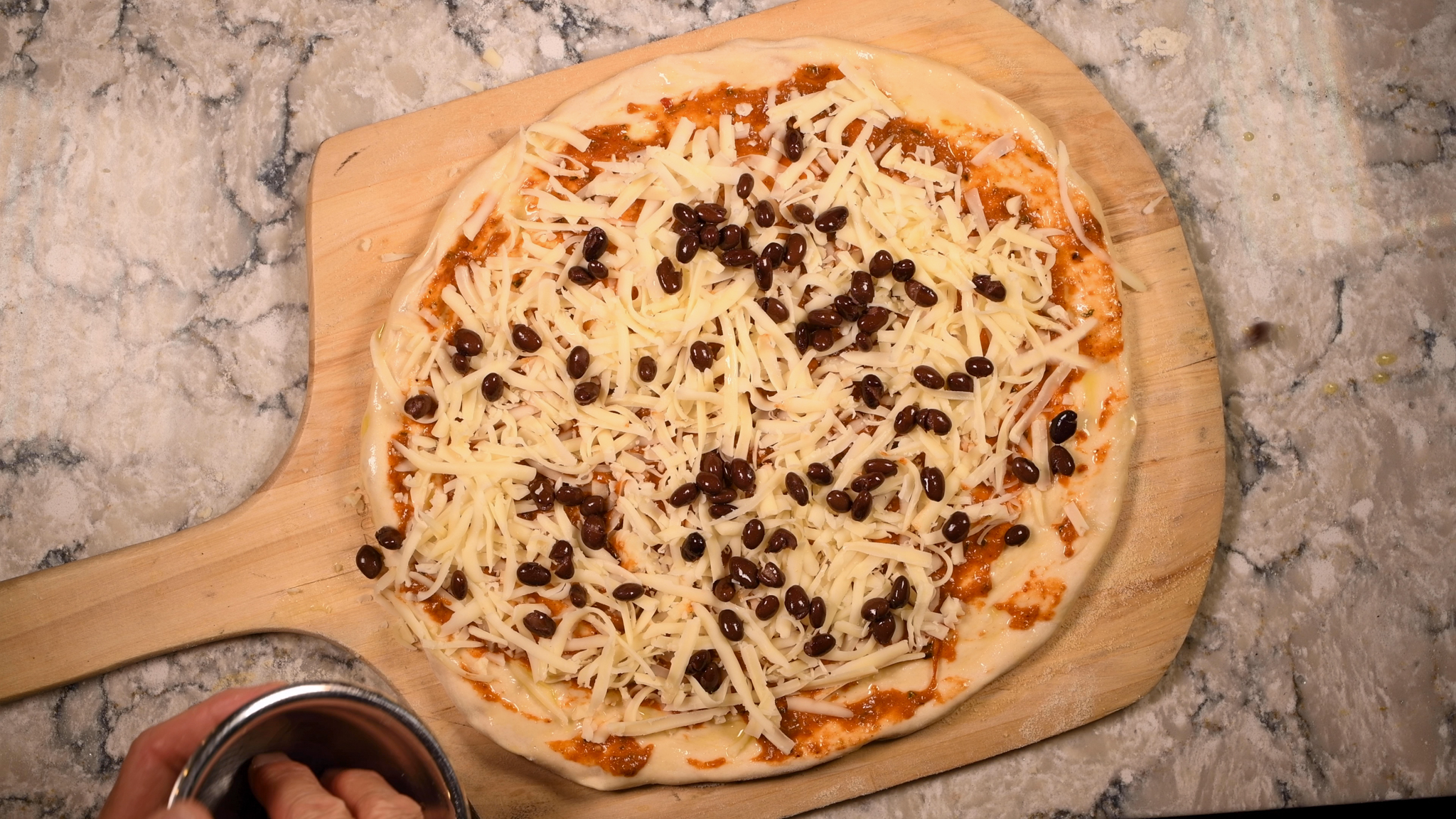 Add the carnitas and the cumin and this is ready for some heat.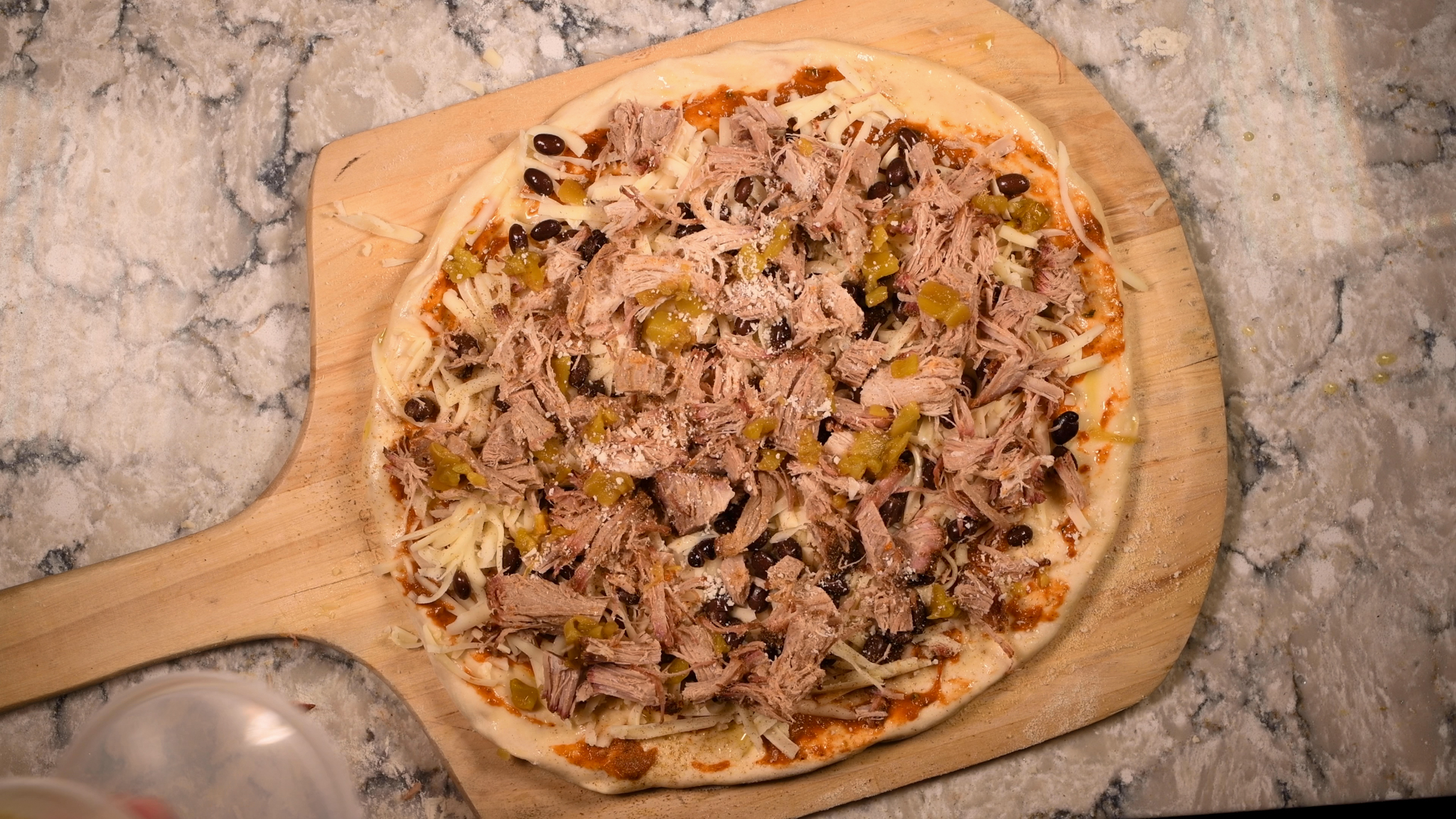 Cook the Carnitas Pizza
Remember, you are really just cooking the crust and melting the cheese. The carnitas are already done. Cook the carnitas pizza for about eight minutes in a conventional oven, on a pizza stone of course, at 500°F or for two to three minutes at 900°F if you have a pizza oven.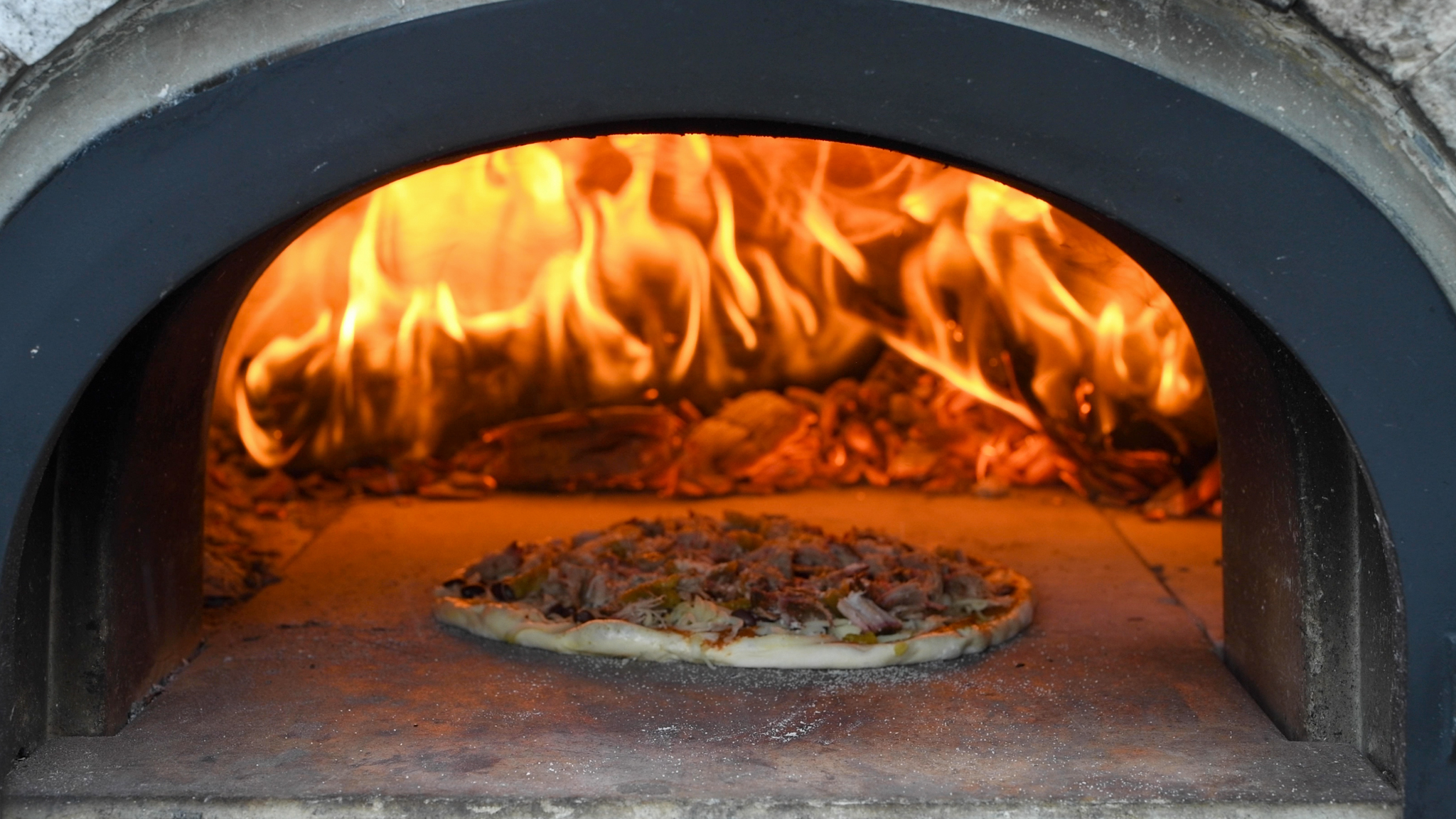 Top with a little chopped cilantro and serve. Yum!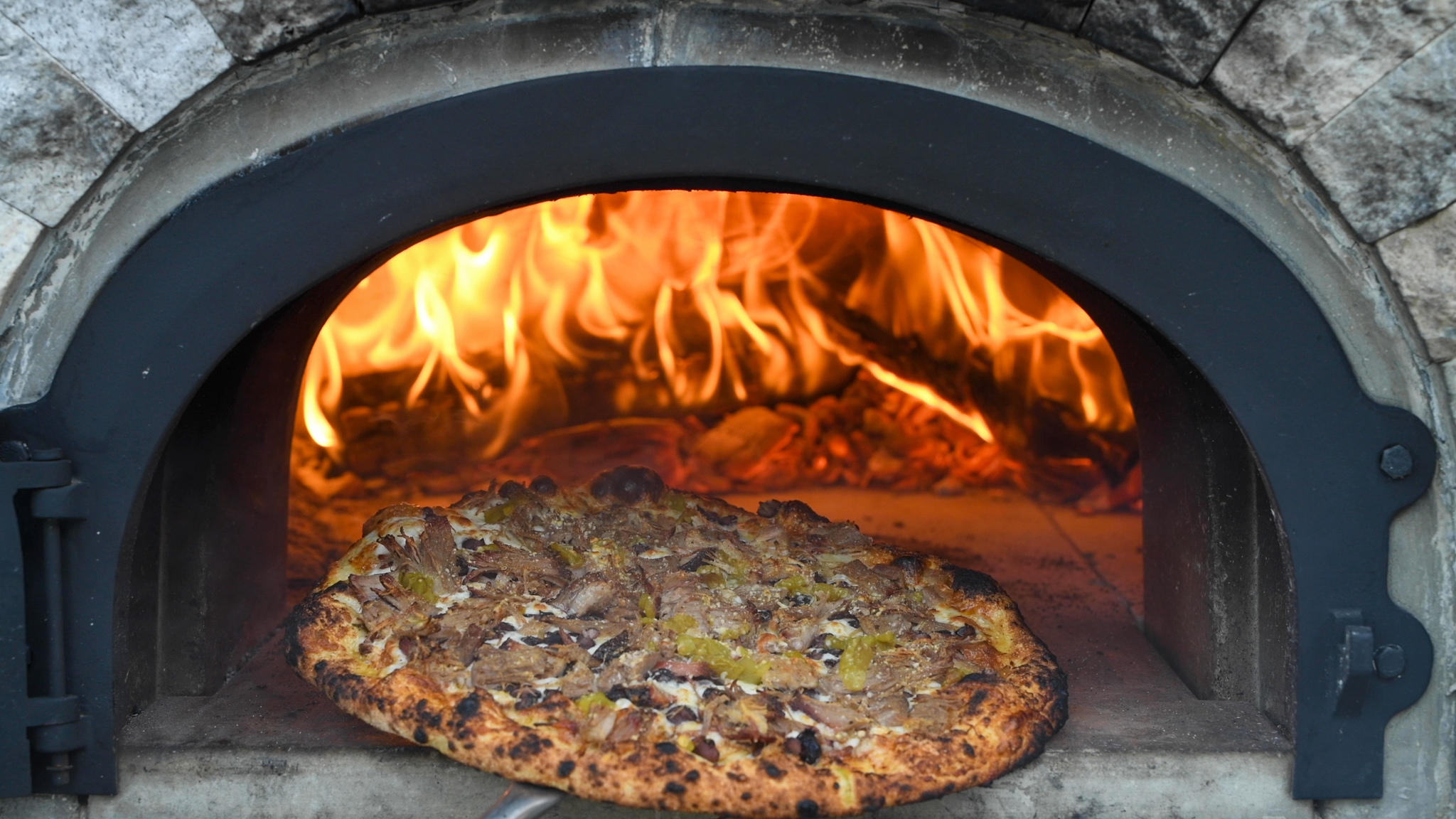 Some Other Great Pizza Ideas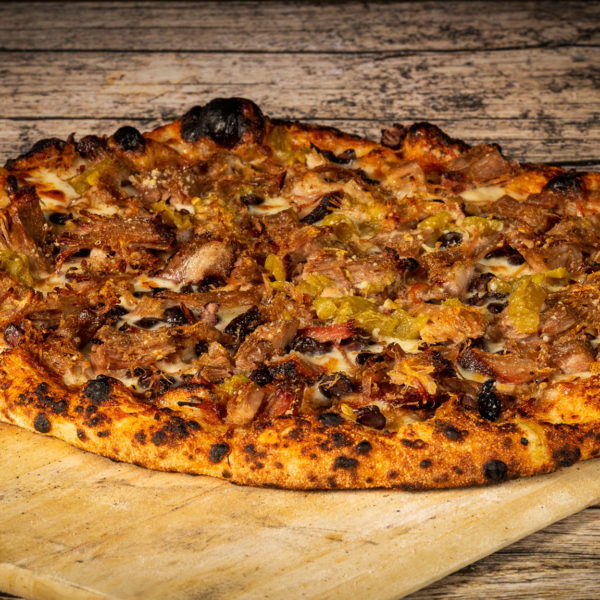 Carnitas Pizza
Wonder what to do with leftover carnitas? Try a carnitas pizza! It's easy and pretty tasty.
Ingredients
1

ball

pizza dough

See pizza dough recipe

2

tbs

olive oil

1

cup

carnitas, cooked

⅓

cup

fire roasted salsa roja

1

cup

mozzarella cheese

⅓

cup

asiago cheese

⅓

cup

black beans

rinsed

2

tbs

roasted green chiles

1

tbs

parmesan cheese, grated

½

teaspoon

cumin, ground

¼

cup

cilantro, chopped
Instructions
Work the pizza dough into a 12" round shape. Brush the top of the dough with olive oil.

Add roasted salsa as the sauce.

Add cheese and black beans.

Bake for about eight minutes on a pizza stone at 500°F or about two minutes in a pizza oven at 900°F.

Top with cilantro , cut into six slices and serve.
Nutrition
Serving:
3
slices
Calories:
1060
kcal
Carbohydrates:
106
g
Protein:
55
g
Fat:
47
g
Saturated Fat:
17
g
Polyunsaturated Fat:
5
g
Monounsaturated Fat:
20
g
Cholesterol:
119
mg
Sodium:
2472
mg
Potassium:
546
mg
Fiber:
7
g
Sugar:
15
g
Vitamin A:
905
IU
Vitamin C:
7
mg
Calcium:
546
mg
Iron:
8
mg