Many of my favorite smoked meats come from a pig. Pulled pork, baby back ribs, pork tenderloin, St. Louis spareribs, pork chops, and, of course, bacon, are all easy pork recipes. The list goes on. I have smoked all of these and more. Here is a roundup of some of my favorite pork recipes with links to all of them. Let's get going.
Double Cut Pork Chops
These tomahawk double cut pork chops are brined then smoked and grilled.
Tomahawk double cut pork chops are tender and juicy and easy to make. Why double cut? Because pork is prone to drying out. Start with a bigger chop and it will retain more moisture. If you think about, a double cut pork chop has a slightly larger exterior surface area than a single cut pork chop (because its thicker). However a double cut chop has twice the meat. So, start with a nice thick chop. My local market displays only single cut chops but they gladly cut a few double cut chops just me. All I had to do was ask.
Brining double cut pork chops in a mixture of kosher salt, sugar and water will actually cause the chops to take on moisture, which, in turn, will make them very juicy after being cooked. The chop used to film the recipe gained 30 grams of weight during the brining process. That equates to a LOT of extra moisture inside the pork chop and that is a good thing.
After brining, the pork chop was smoked low and slow for a couple of hours, rub it with a little vegetable oil and sprinkle on some of your favorite dry rub. The recipe for my go-to dry rub is in a link below. Next, show the chop a little love on a searing hot grill. Remember, the chop is fully cooked when it comes out of the smoker. This step is just to add some gorgeous grill marks to make it more appealing.
Recipe Links
Smoked Pork Belly Burnt Ends
Smoked pork belly burnt ends are easy to make and absolutely delicious. Smoke them low and slow and then finish them with your favorite BBQ sauce for a delicious appetizer.
Pork belly burnt ends are cubes of pork belly that are tossed in a dry rub, smoked low and slow, then slathered in barbecue sauce and finished in a hot barbecue. They are easier to make than beef brisket burnt ends and are a real crowd pleaser.
Recipe Links
Pork Belly Tacos
Pork belly tacos are easy to make and are deliciously different from other tacos.
Let me begin by saying that I live in Austin, TX and tacos are huge here. Therefore, I eat a LOT of tacos. Pork belly tacos are great because they are so different every other taco that I have ever had. It's like really delicious seasoned thick cut bacon that melts in your mouth. That makes sense because pork belly is what is used to make bacon. One pork belly goes a long way and can easily make 100 tacos. But if you don't need that many tacos, cut the pork belly in half and make homemade smoked bacon out the other half. A link to that recipe is down below.
Recipe Link
Homemade Canadian Bacon
There is a big difference between thick cut Canadian bacon that you make from scratch and anything that you can find in your local market. This is absolutely worth the effort.
Canadian bacon is made from a brine and smoked pork loin and is very lean, unlike tradition bacon which is made from pork belly. Homemade Canadian bacon is a huge step up from anything you can find in grocery store, The best part is that a 2 1/2 pound pork loin yields a LOT of Canadian bacon. Invite your friend over for breakfast.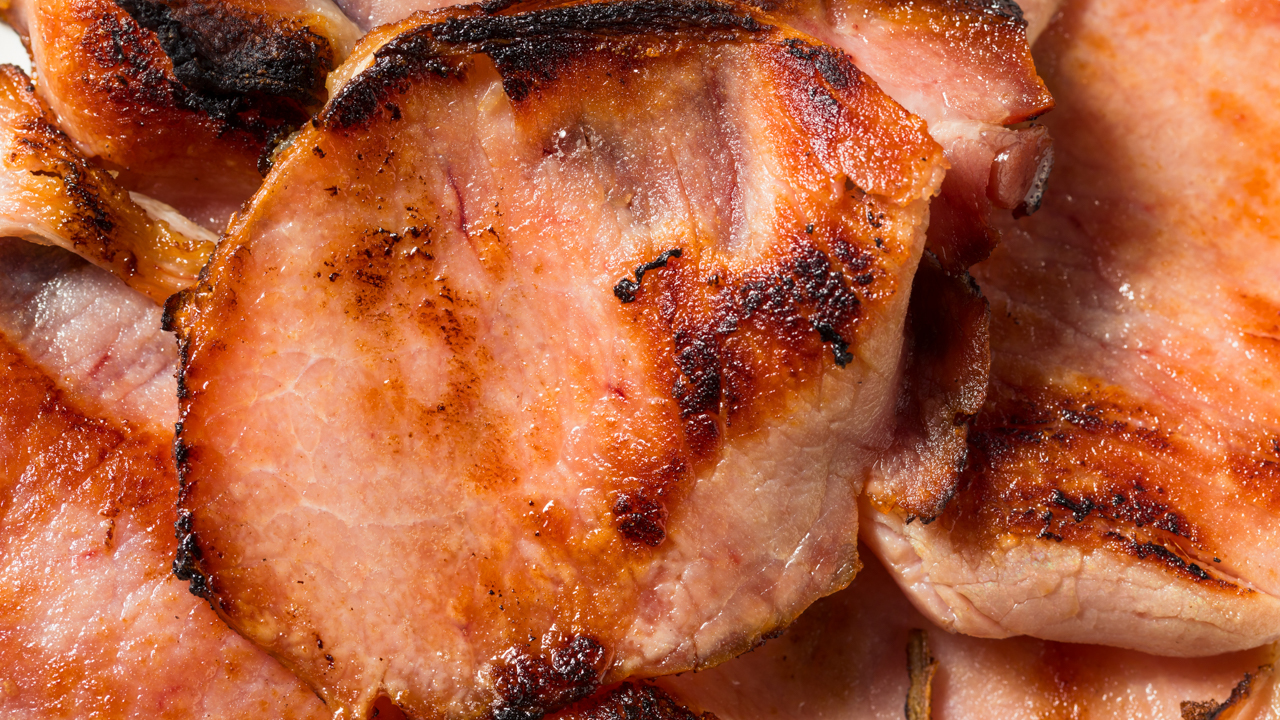 Recipe Link
Pork Tenderloin with Chili Honey Glaze
Try this tender pork tenderloin finished with a sweet chili honey glaze that has a little heat and a ton of flavor. It is one of those dishes that you will remember.
First, I need to give credit where credit is due. This Pork Tenderloin with Chili Honey Glaze recipe was adapted from a recipe by Bobby Flay on the Food Network. I modified the spices a bit for my taste, but the inspiration came from Bobby's original recipe. I live in Austin, Texas and am fond of the Tex-Mex influence in Bobby Flay's cooking.
Honestly, I do not know why a chili honey glaze works so incredibly well in this dish, but it does. It you only can make one pork tenderloin in the next 20 years, make this one. You will not be disappointed.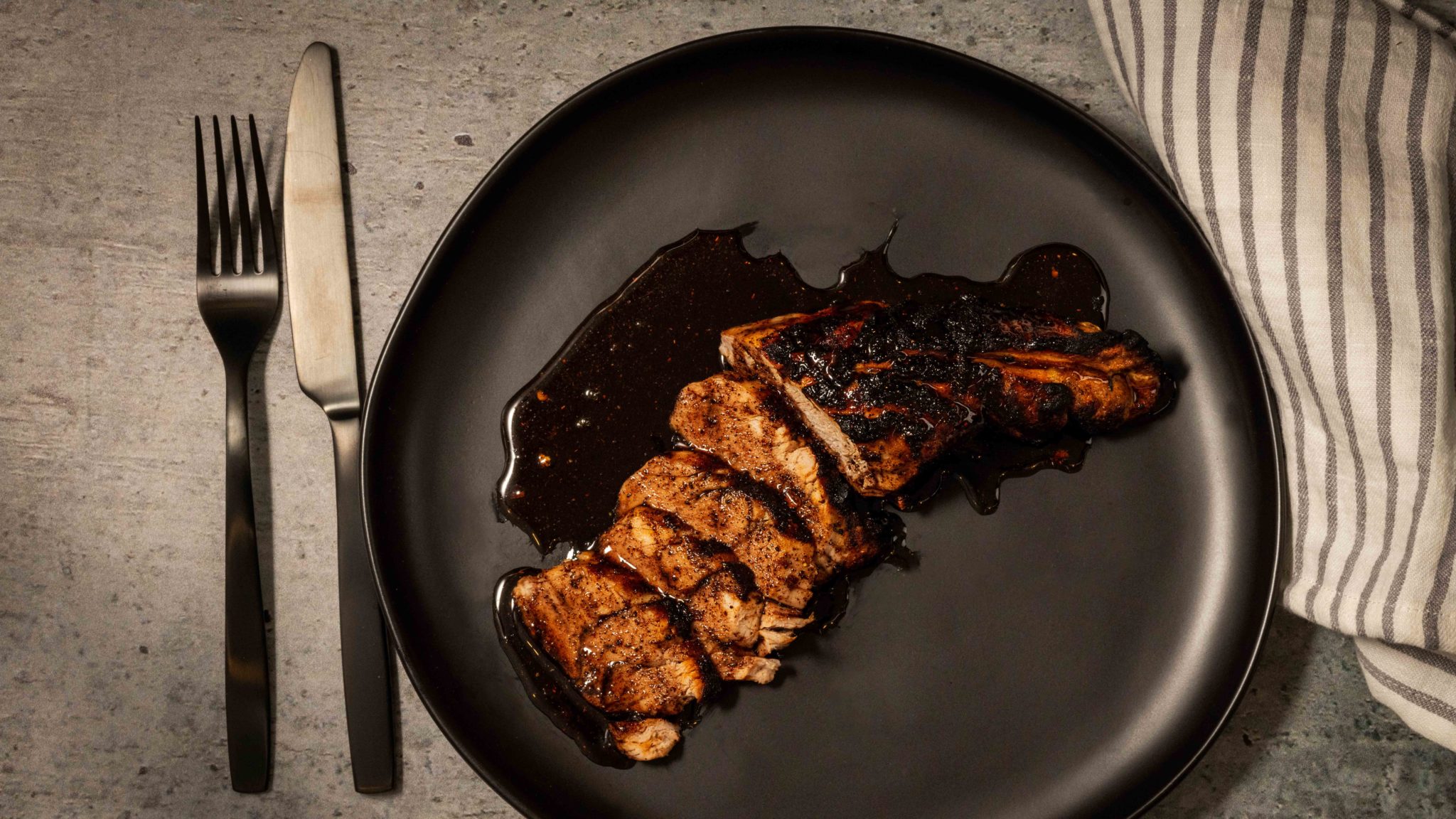 Recipe Link
Smoked Pulled Pork
Tender and succulent smoked pulled pork that falls off the bone. Select the right cut of meat, add some smoke and cook it low and slow.
Great smoked pulled pork is one of those go to dishes that comes to mind when you think of great barbecue. Simply seasoned and smoked to perfection, pulled pork is a crowd pleaser. Click on the link to learn how to pick a roast, how to season it, how to smoke it, and how to make it tender and juicy.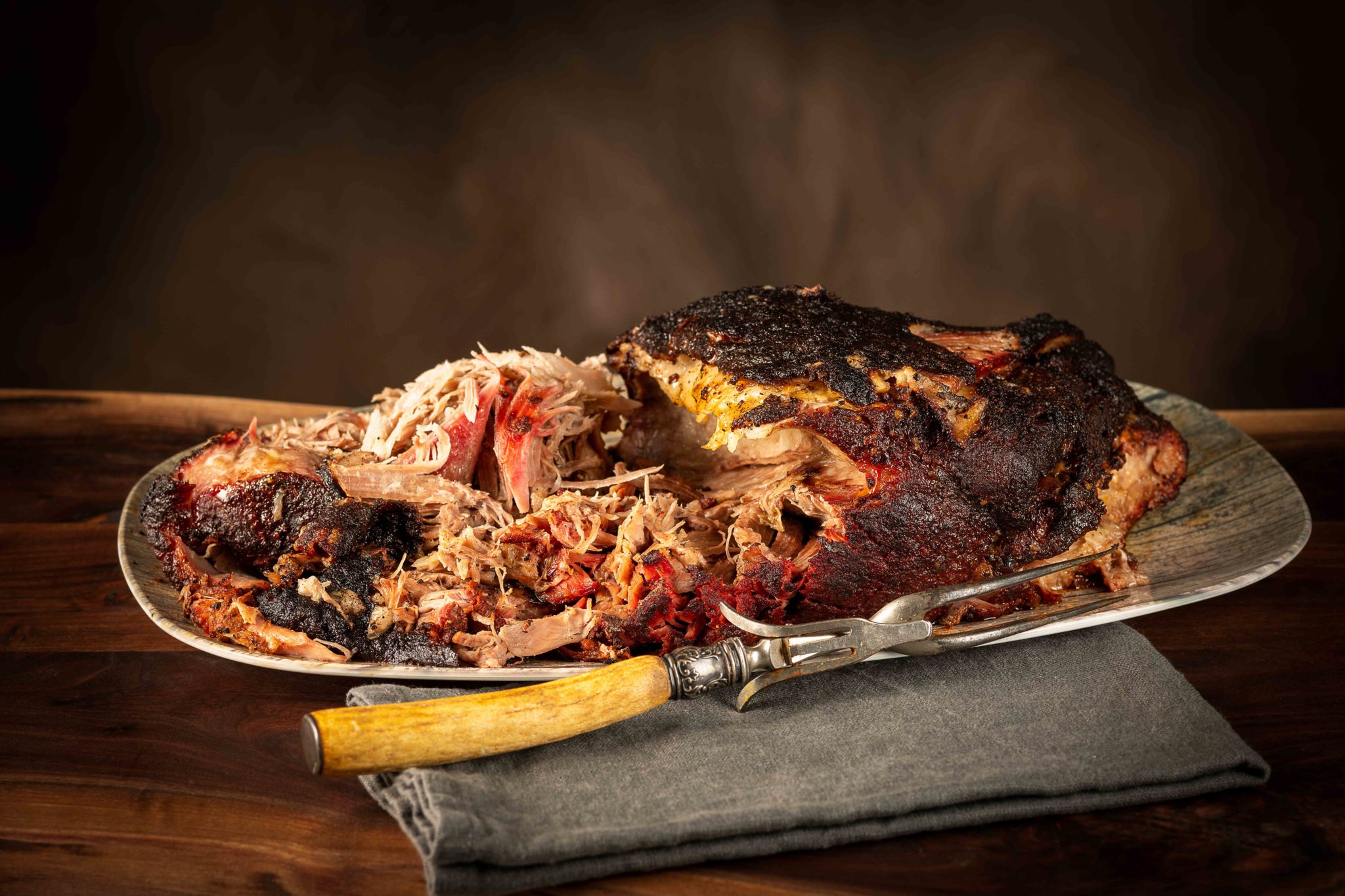 Recipe Link
Smoked Pork Loin
This smoked pork loin roast is packed full of flavor thanks to fresh herbs and garlic rolled inside.
Buy a roast the right size for the meal that you are planning. Smoked pork loin is delicious, but it just does not reheat very well. It can be dry when reheated. I needed a 2.5 pound pork loin to make this recipe (to feed four people), but the smallest roast that I was able to find was 4.25 pounds. So, I cut it in half and used the other half to make Canadian Bacon.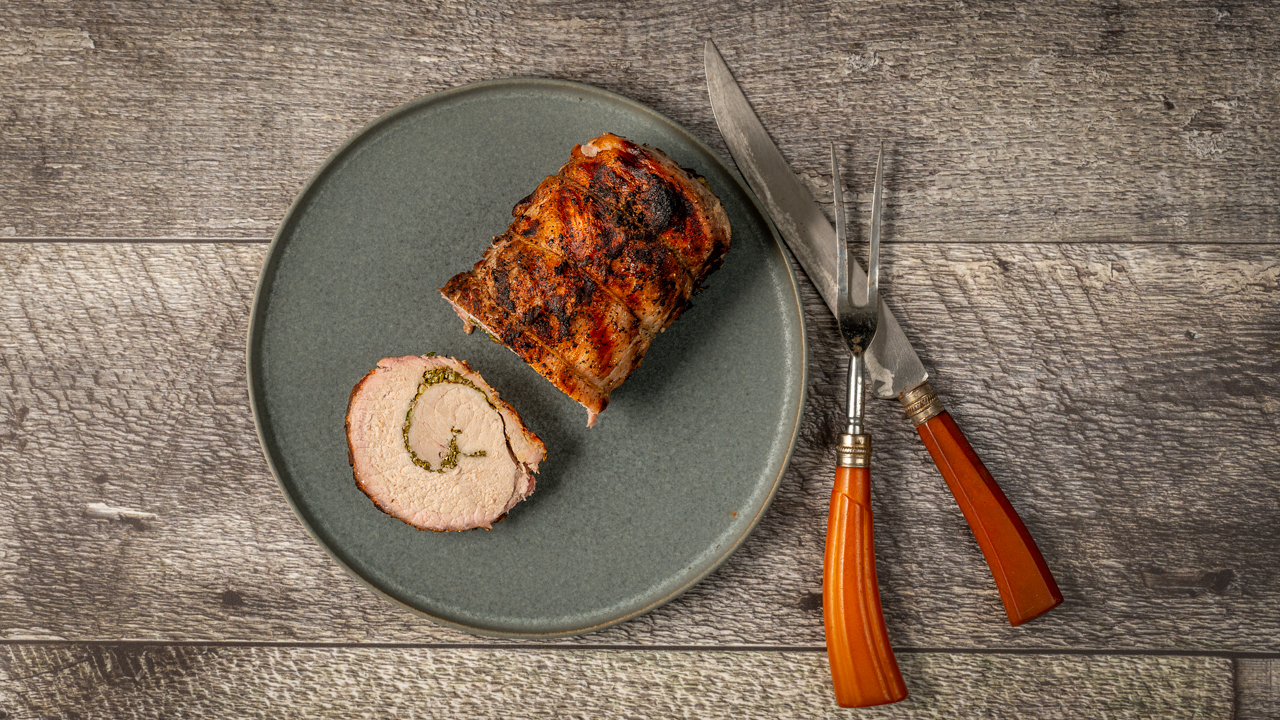 Recipe Link
St. Louis Spareribs
St. Louis spareribs are bigger and meatier than their baby back cousins. They are easy to make using the 3-2-1 method and are a real crowd pleaser. Consider making these at your next BBQ.
For many years, baby back ribs were my go to if someone asked me to make ribs. Well, I now have a new favorite, St. Louis spareribs. They are bigger than baby back ribs and seem to have a lot more meat on them. Some people say they are not as tender as baby back ribs, but I beg to differ. If you cook them low and slow using the 3-2-1 method, you will be rewarded with some absolutely tender and delicious finger licking ribs. Give these a try.
Recipe Link
Homemade Applewood Smoked Bacon
Applewood smoked bacon made from a pork belly. There is nothing quite like homemade thick cut bacon. This is so good!
There is nothing quite like homemade applewood smoked bacon that you made from scratch. It's also one of those rights-of-passage kind of dishes for anyone really into using their smoker. The real advantages of making you own bacon is that you can control the seasonings, the wood for the smoke and the thickness of the final slice. Everything about homemade bacon is phenomenal. You may never eat store-bought bacon again.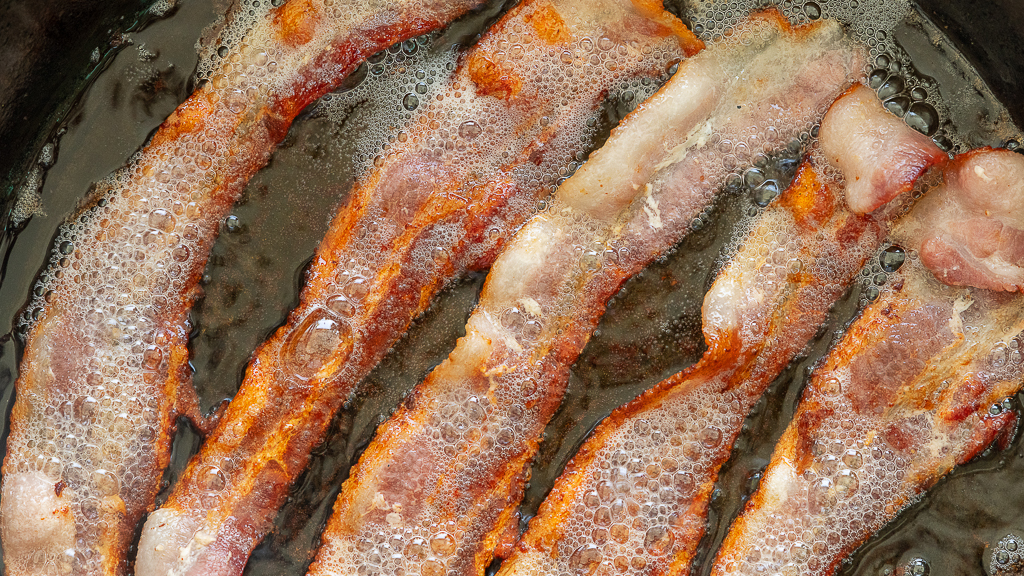 Recipe Link
Carnitas Empanadas
Carnitas empanadas from leftover carnitas meat. The key is to sear the carnitas meat before making the filling.
I love carnitas. But if I cook a 7 pound pork shoulder I end up with about 6 pounds of leftover carnitas meat. What a difficult problem to have. Carnitas empanadas is a great way to use of some up that fantastic meat.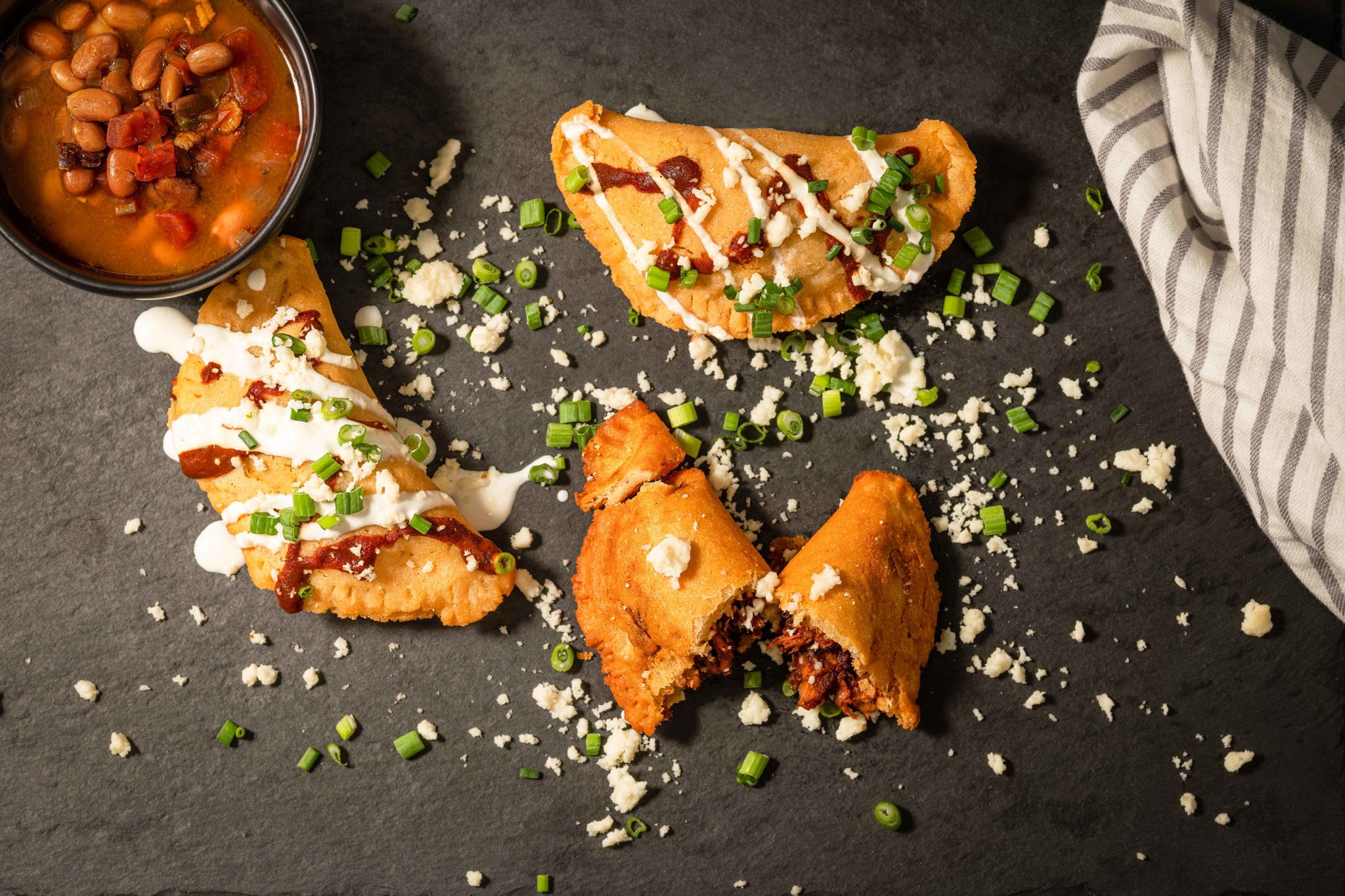 Recipe Link
Carnitas Tacos
Carnitas Tacos made from pork shoulder that is first braised then seared. It just makes the ultimate taco.
Carnitas tacos are very easy to make and will feed a lot of hungry people. Just sear a bit of braised carnitas meat and put out a stack of warmed tortillas and you have a party. Don't forget the beans. Smoked charro beans go great with carnitas tacos
Many of my favorite smoked meats come from a pig. Pulled pork, baby back ribs, pork tenderloin, St. Louis spareribs, pork chops, and, of course, bacon. The list goes on. I have smoked all of these and more.
Recipe Link
Links to Recipe Videos
The recipes are all on this website. If you prefer to watch a video, click below: